The 54 Ethnic Groups of Vietnam
A Visual Summary
With 54 offi­cial­ly rec­og­nized eth­nic groups speak­ing over 100 lan­guages, Viet­nam is one of the most eth­ni­cal­ly diverse coun­tries in South­east Asia and per­haps the world, in rela­tion to its land mass.
Jour­ney through the moun­tain­ous North where the col­or­ful Lo Lo, Phu La, Ha Nhi and Pu Peo call home. The vast Cen­tral High­lands plateau home to the Ba Na, Co Tu, Xo Dang and Brau. All the way South to the Mekong Delta, home of the Cham and Khmer. These are just a hand­ful of the many eth­nic minor­i­ty groups in Viet­nam, a coun­try at the cross­roads of South­east Asia with great cul­tur­al, lin­guis­tic and genet­ic diversity.
Pre­sent­ed here is a visu­al guide to the 54 pri­ma­ry eth­nic groups of Viet­nam. Click on the name of an eth­nic group at the top of the page to see a sum­ma­ry with the offi­cial stamp and pho­to (if avail­able). If you pay close atten­tion you can see the tra­di­tion­al homes of each eth­nic group in the back­ground of the stamp. For a more con­cise and sortable list of the 54 eth­nic groups of Viet­nam click here.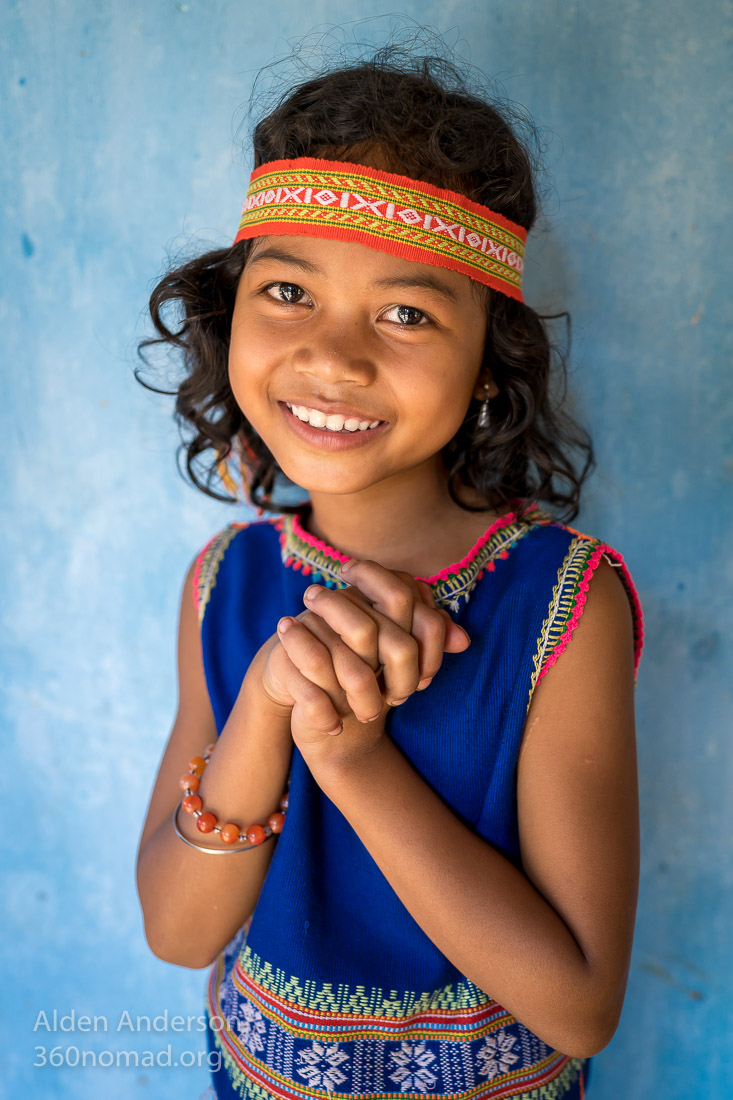 Offi­cial Name:
Ba Na
Pop­u­la­tion (Viet­nam)
286,910
Loca­tion (Province)
Kon Tum, Gia Lai,
Binh Dinh
(Central Vietnam)
Lan­guage Group
Austroasiatic:
Mon-Khmer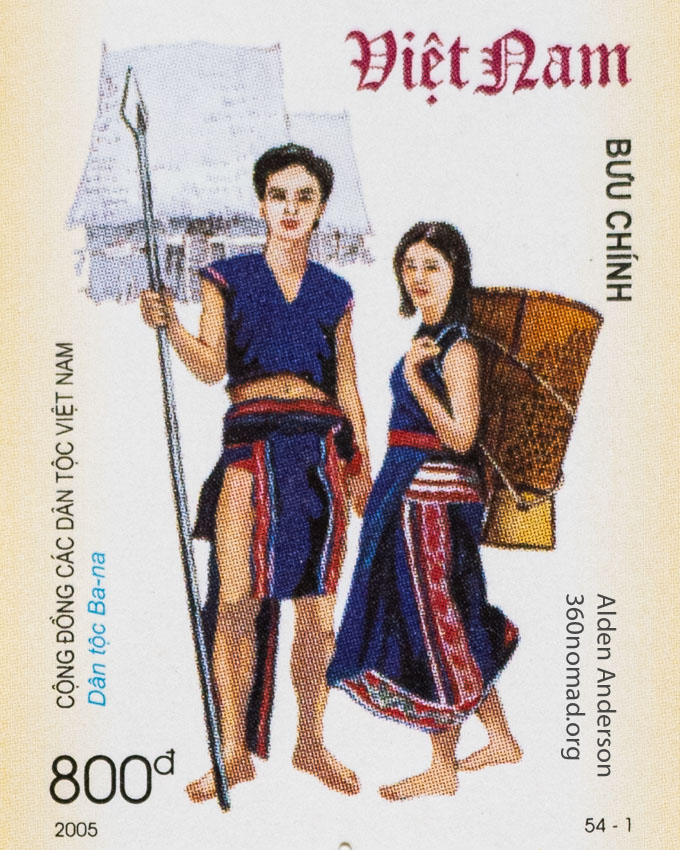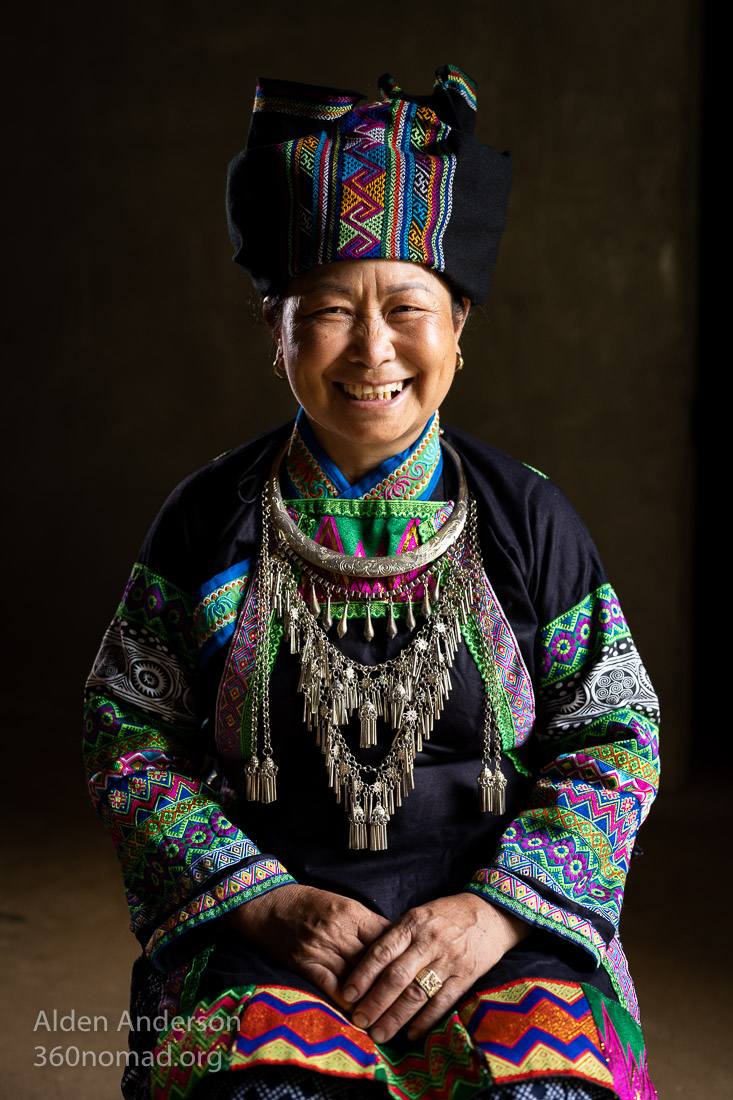 Offi­cial Name:
Bố Y
Pop­u­la­tion (Viet­nam)
3,232
Loca­tion (Province)
Lao Cai, Ha Giang
(North­ern Vietnam)
Lan­guage Group
Tai–Kadai:
Tai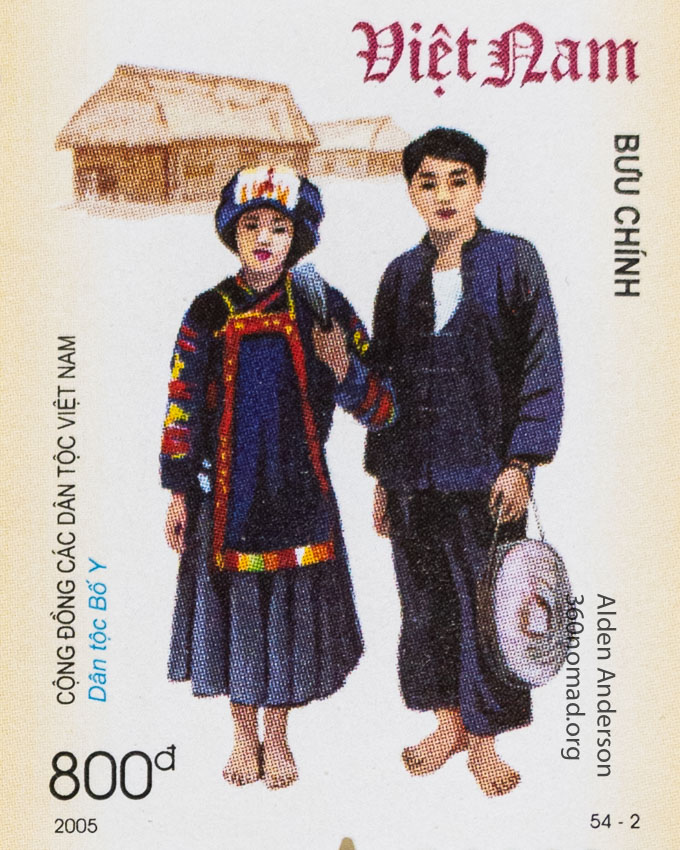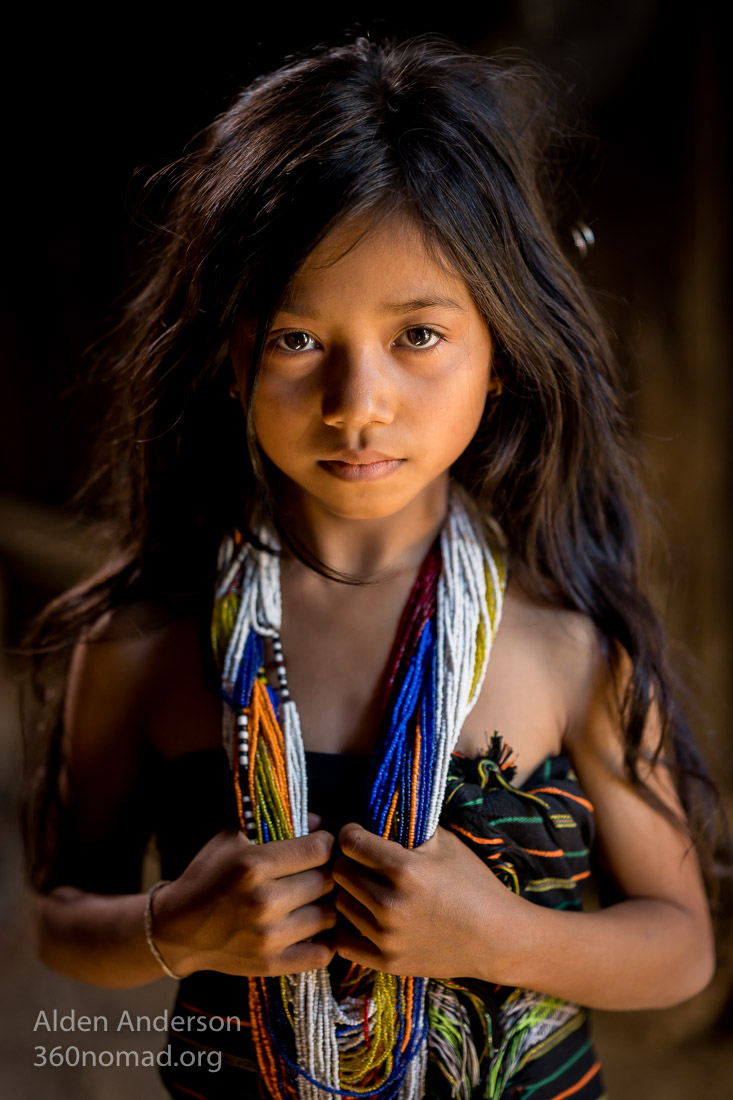 Offi­cial Name:
Brâu
Pop­u­la­tion (Viet­nam)
525
Loca­tion (Province)
Kon Tum
(Cen­tral Vietnam)
Lan­guage Group
Austroasiatic:
Mon-Khmer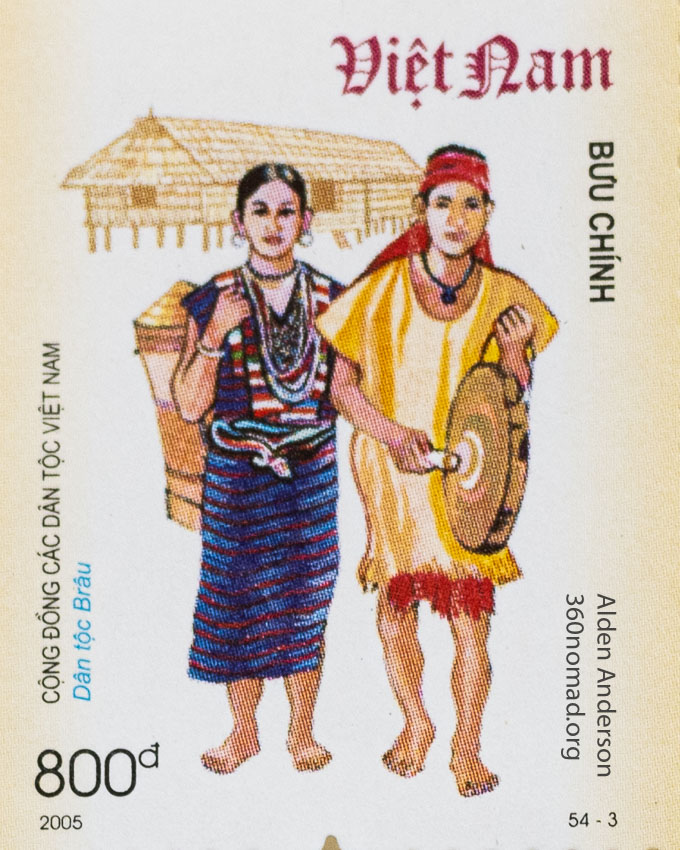 #04: Bru-Van Kieu ethnic group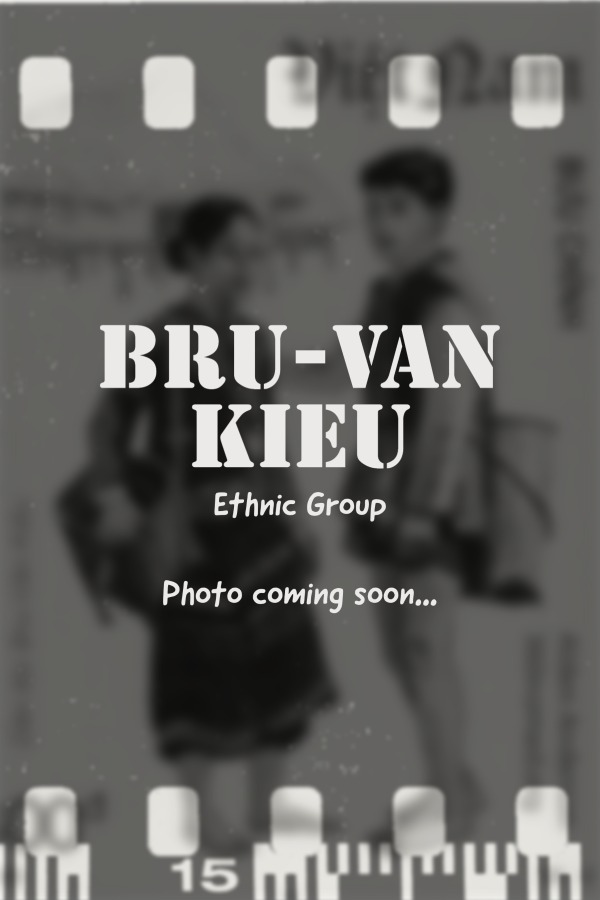 Offi­cial Name:
Bru-Vân Kiều
Pop­u­la­tion (Viet­nam)
94,598
Loca­tion (Province)
Quang Tri, Quang Binh, Dak Lak
(Cen­tral Vietnam)
Lan­guage Group
Austroasiatic:
Mon-Khmer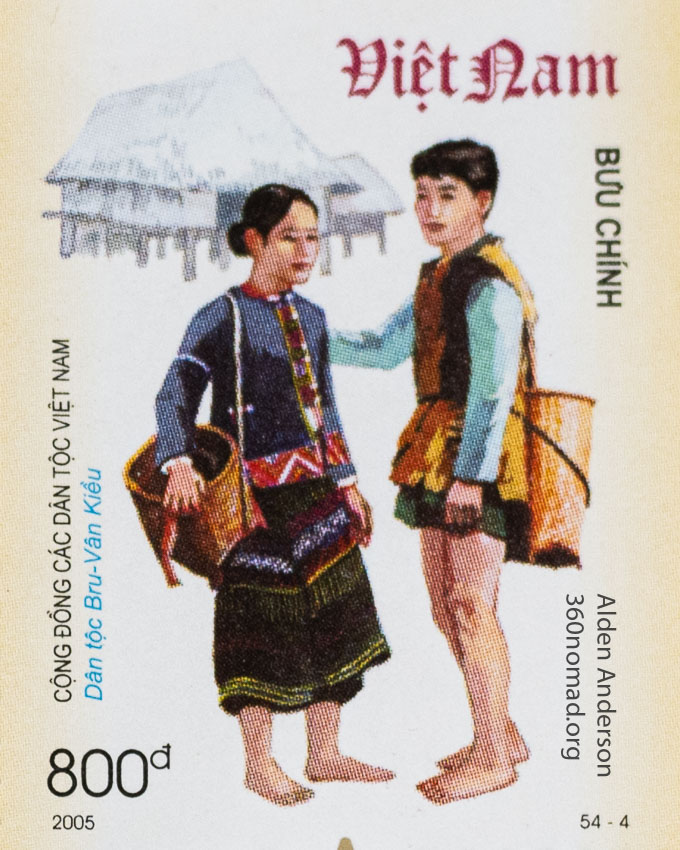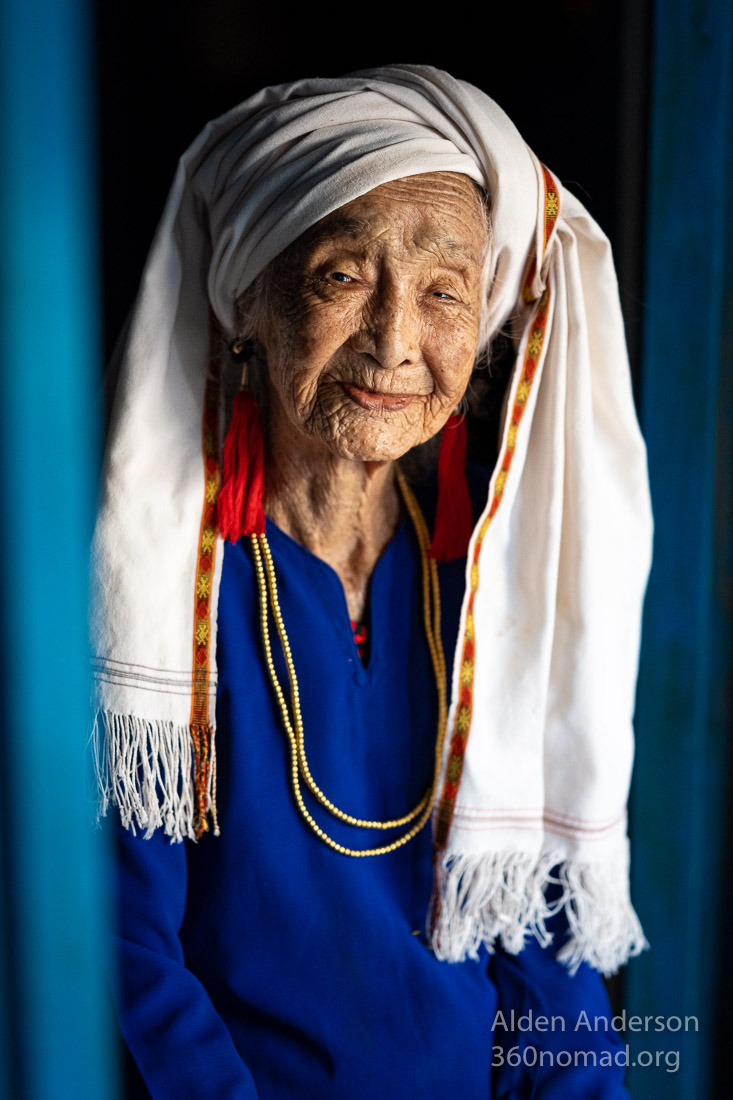 Offi­cial Name:
Chăm
Pop­u­la­tion (Viet­nam)
178,948
Loca­tion (Province)
Ninh Thuan, Binh Thuan, Phu Yen,
An Giang
(Central/South Viet­nam)
Lan­guage Group
Austronesian:
Malayo-
Polynesian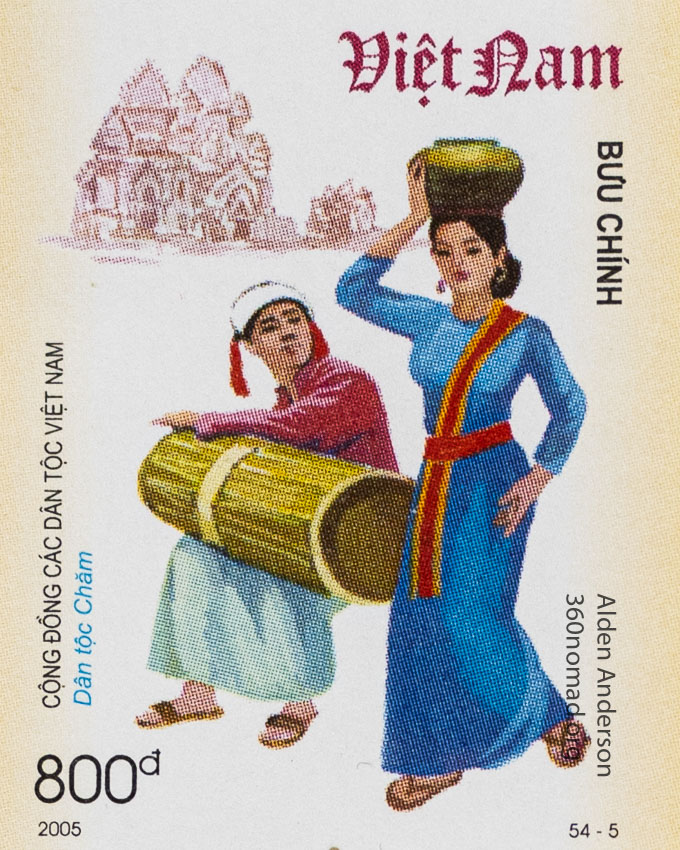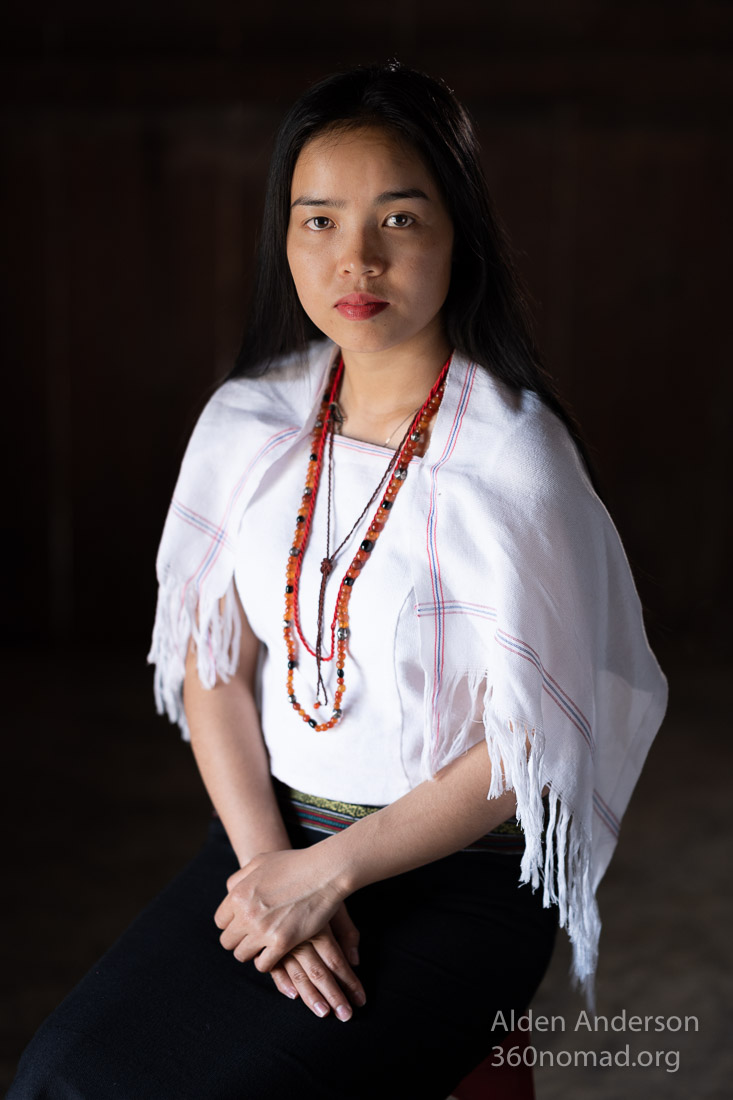 Offi­cial Name:
Chu Ru
Pop­u­la­tion (Viet­nam)
23,242
Loca­tion (Province)
Lam Dong
(Cen­tral Vietnam)
Lan­guage Group
Austronesian:
Malayo-
Polynesian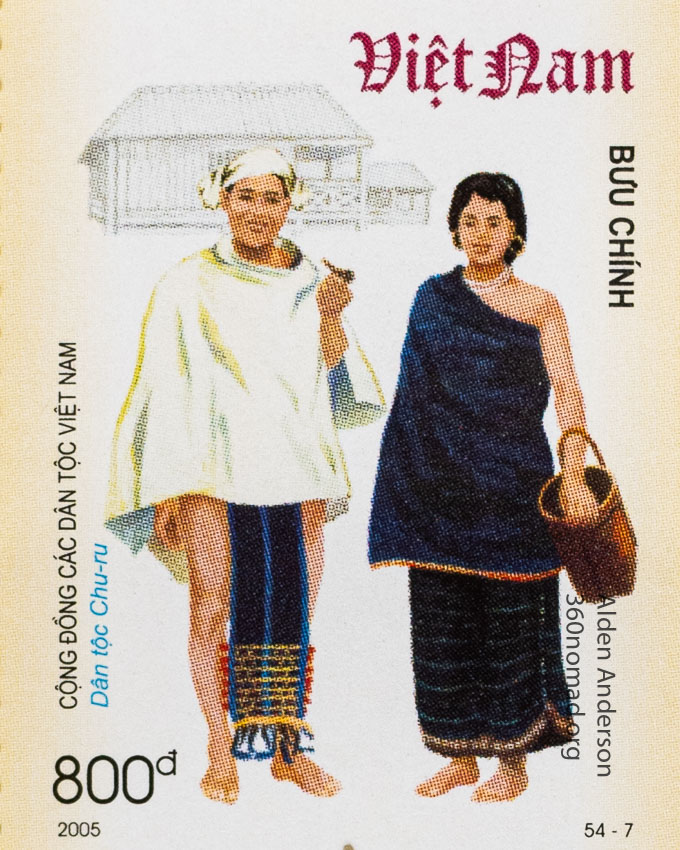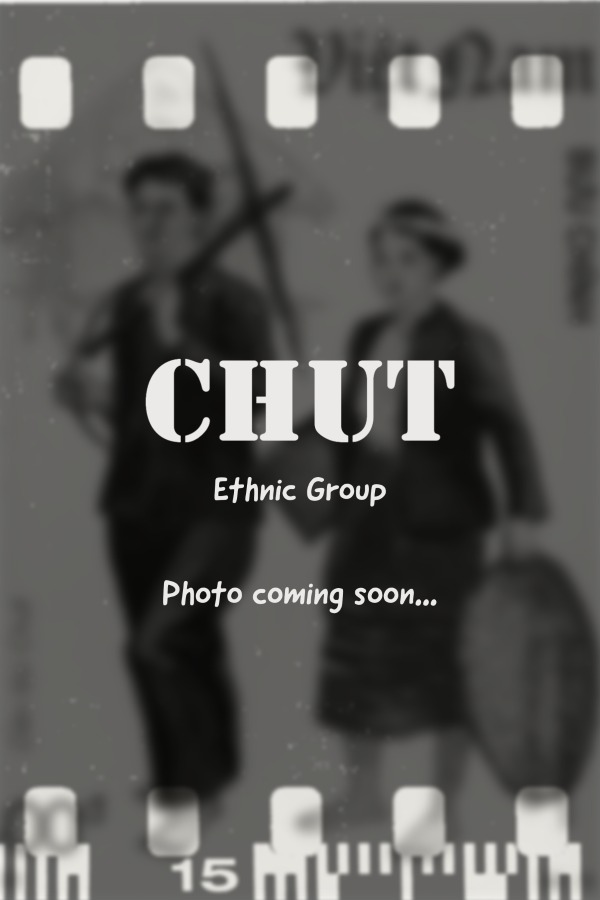 Offi­cial Name:
Chứt
Pop­u­la­tion (Viet­nam)
7,513
Loca­tion (Province)
Quang Binh
(Cen­tral Vietnam)
Lan­guage Group
Austroasiatic:
Viet-Muong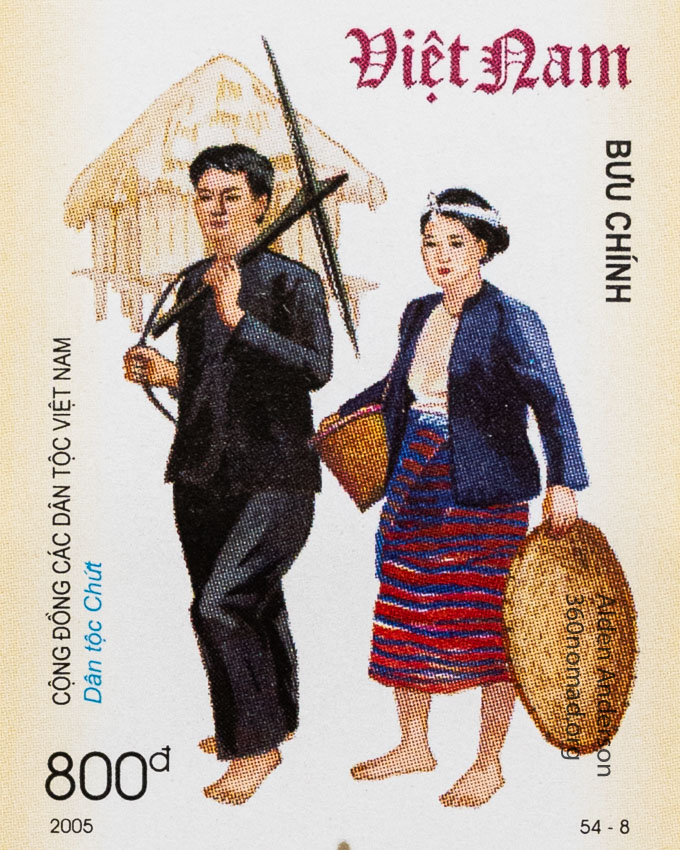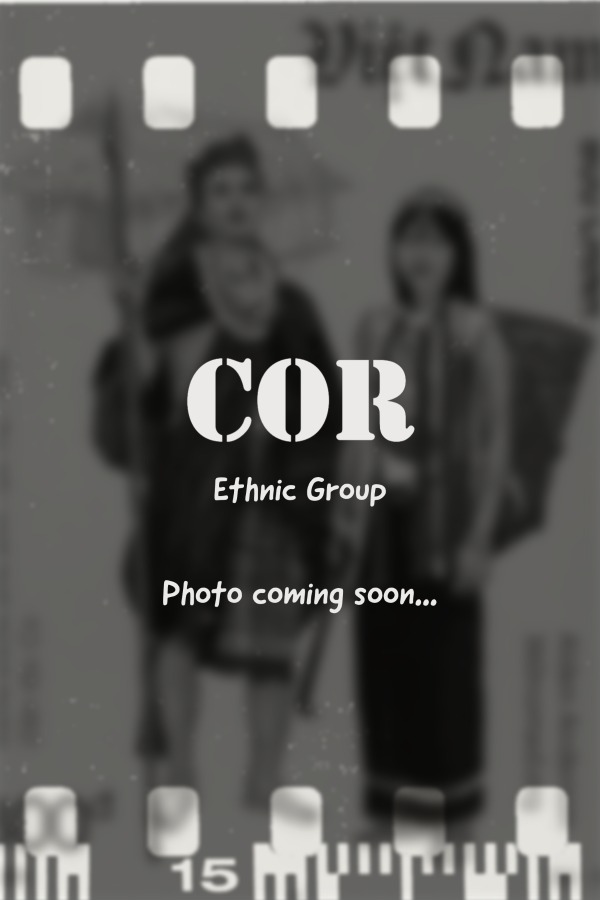 Offi­cial Name:
Co
Pop­u­la­tion (Viet­nam)
40,442
Loca­tion (Province)
Quang Ngai,
Quang Nam
(Cen­tral Vietnam)
Lan­guage Group
Austroasiatic:
Mon-Khmer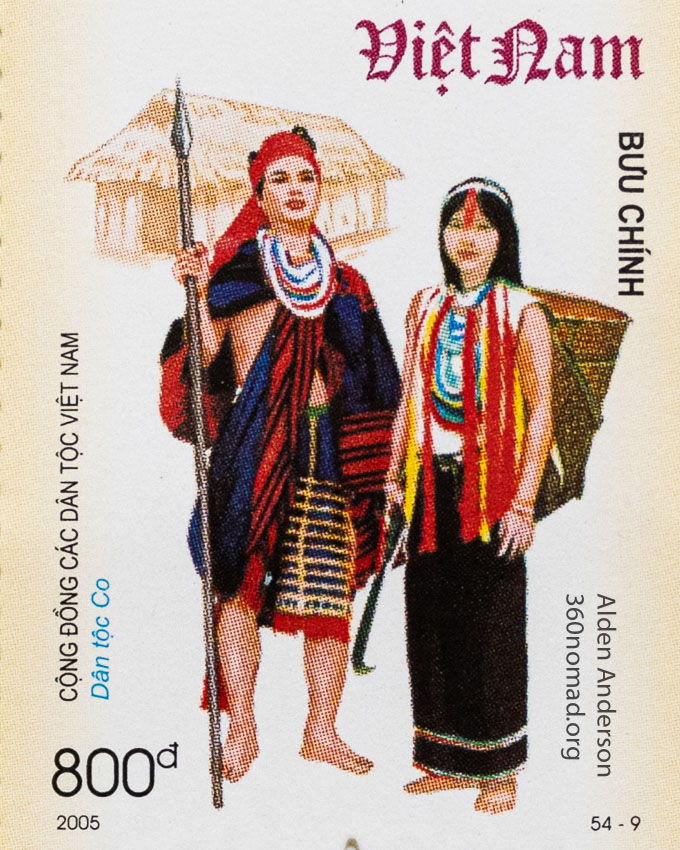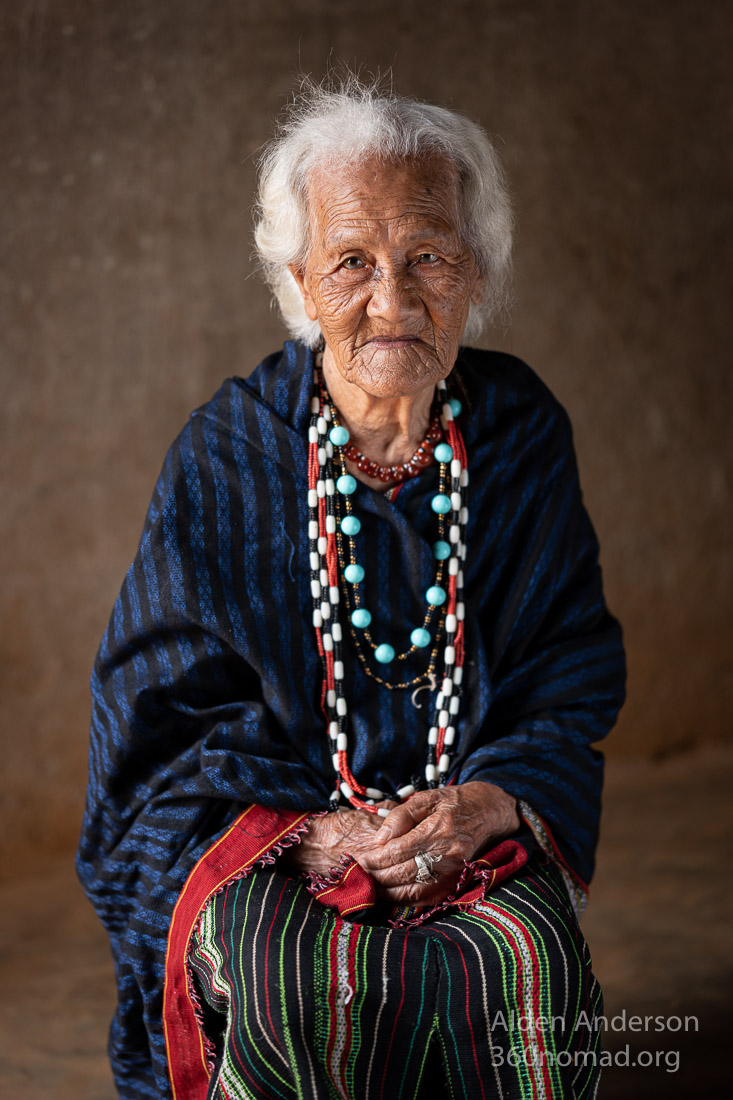 Offi­cial Name:
Cờ Ho
Pop­u­la­tion (Viet­nam)
200,800
Loca­tion (Province)
Lam Dong
(Cen­tral Vietnam)
Lan­guage Group
Austroasiatic:
Mon-Khmer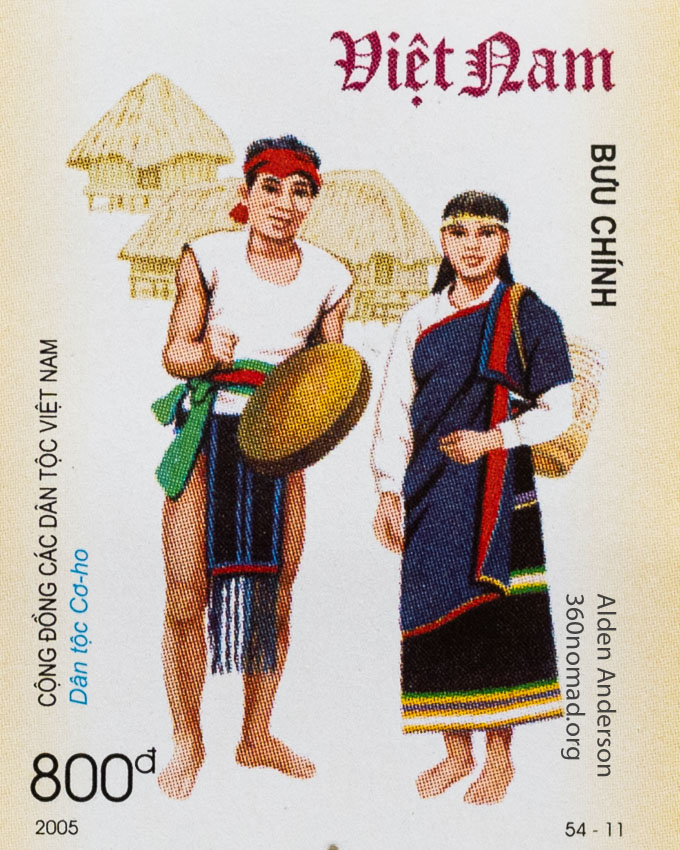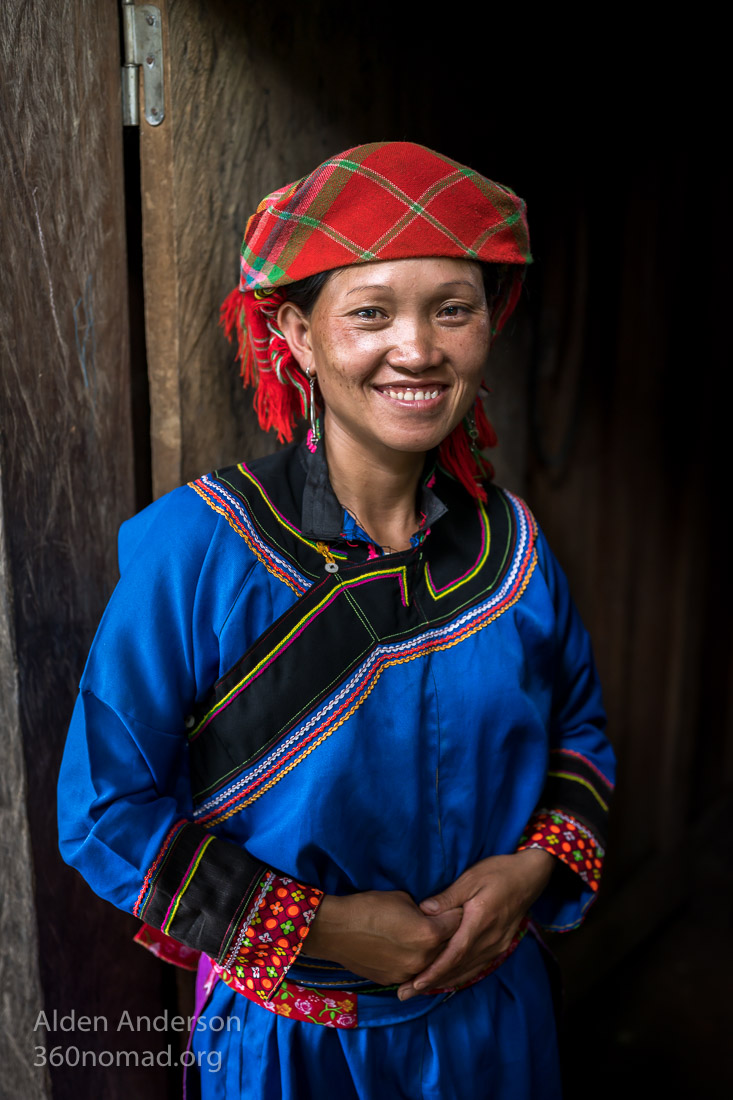 Offi­cial Name:
Cờ Lao
Pop­u­la­tion (Viet­nam)
4,003
Loca­tion (Province)
Ha Giang
(North­ern Vietnam)
Lan­guage Group
Tai–Kadai:
Kra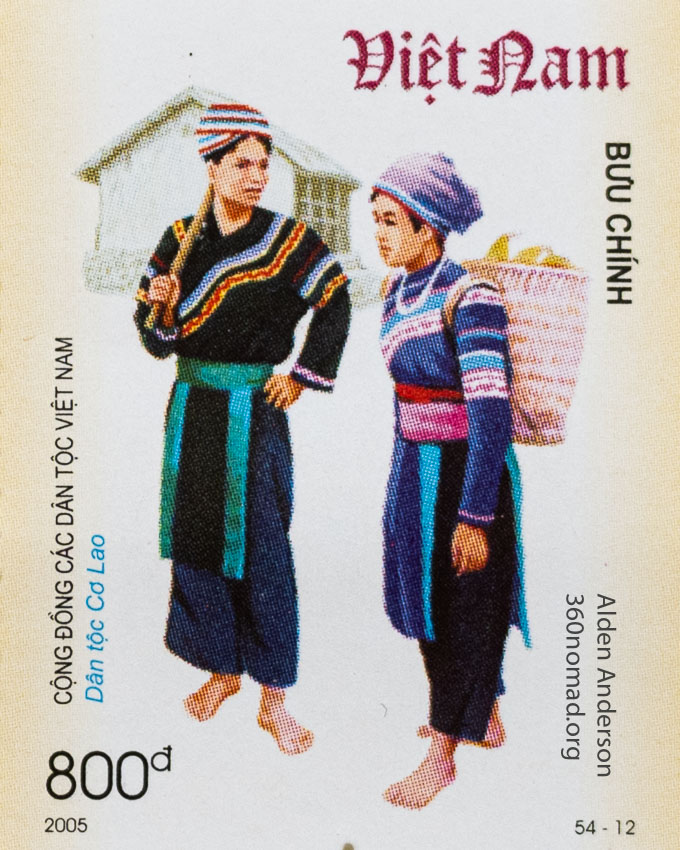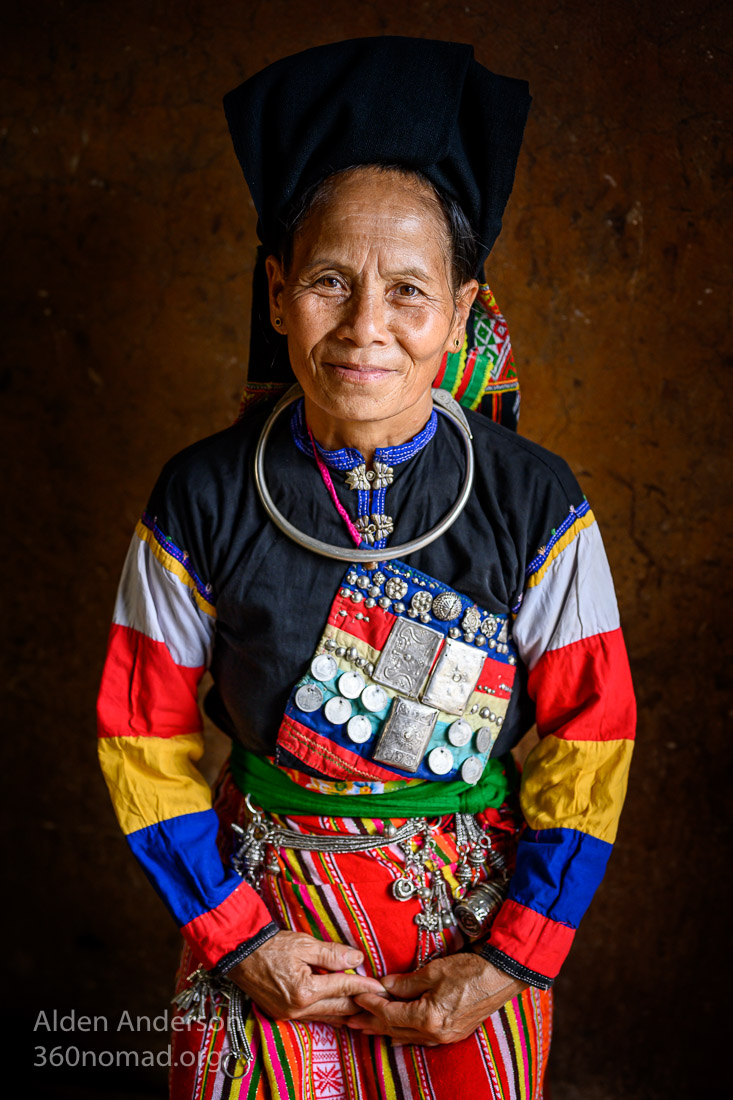 Offi­cial Name:
Cống
Pop­u­la­tion (Viet­nam)
2,729
Loca­tion (Province)
Lai Chau, Dien Bien
(North­ern Vietnam)
Lan­guage Group
Sino-Tibetan:
Tibeto-Burman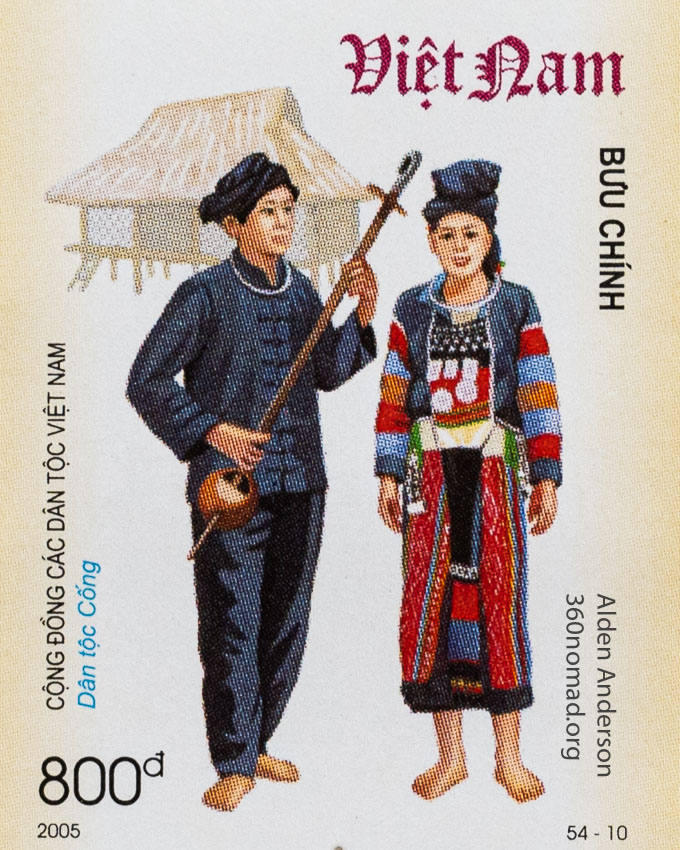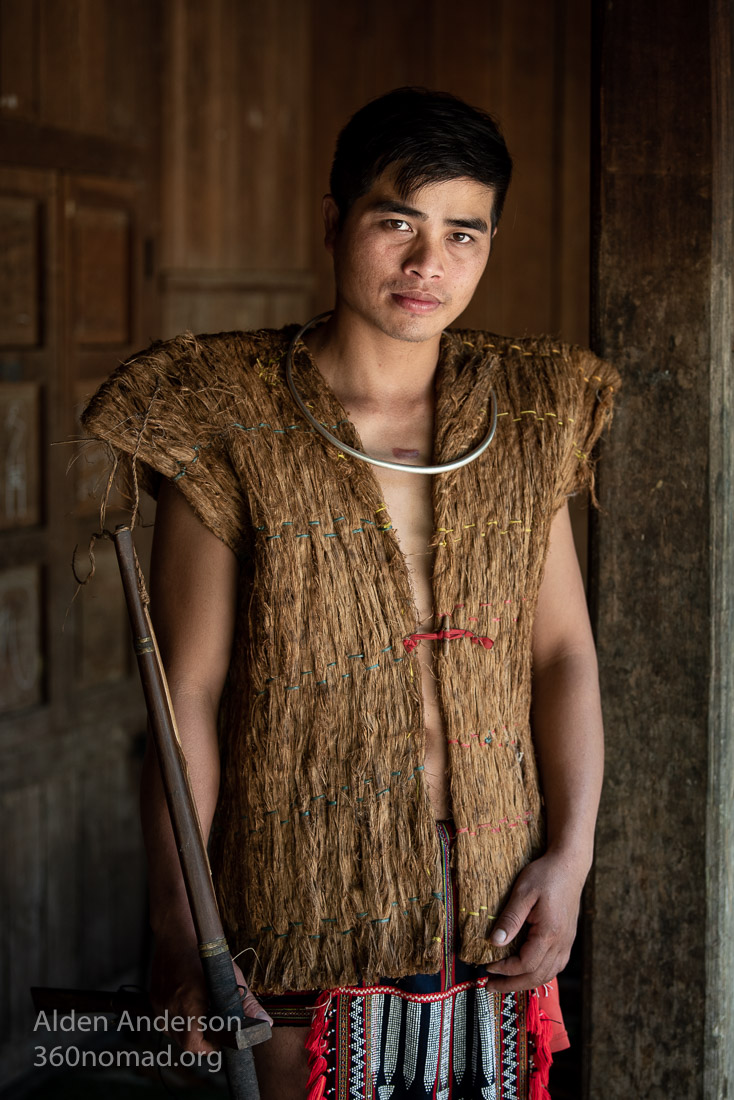 Offi­cial Name:
Cơ Tu
Pop­u­la­tion (Viet­nam)
74,173
Loca­tion (Province)
Quang Nam,
Thua Thien-Hue
(Cen­tral Vietnam)
Lan­guage Group
Austroasiatic:
Mon-Khmer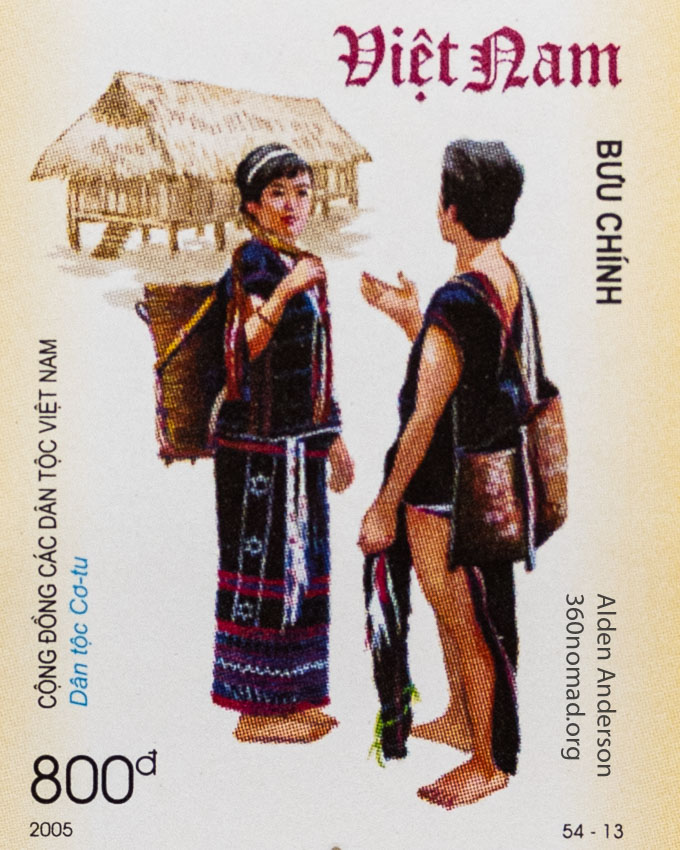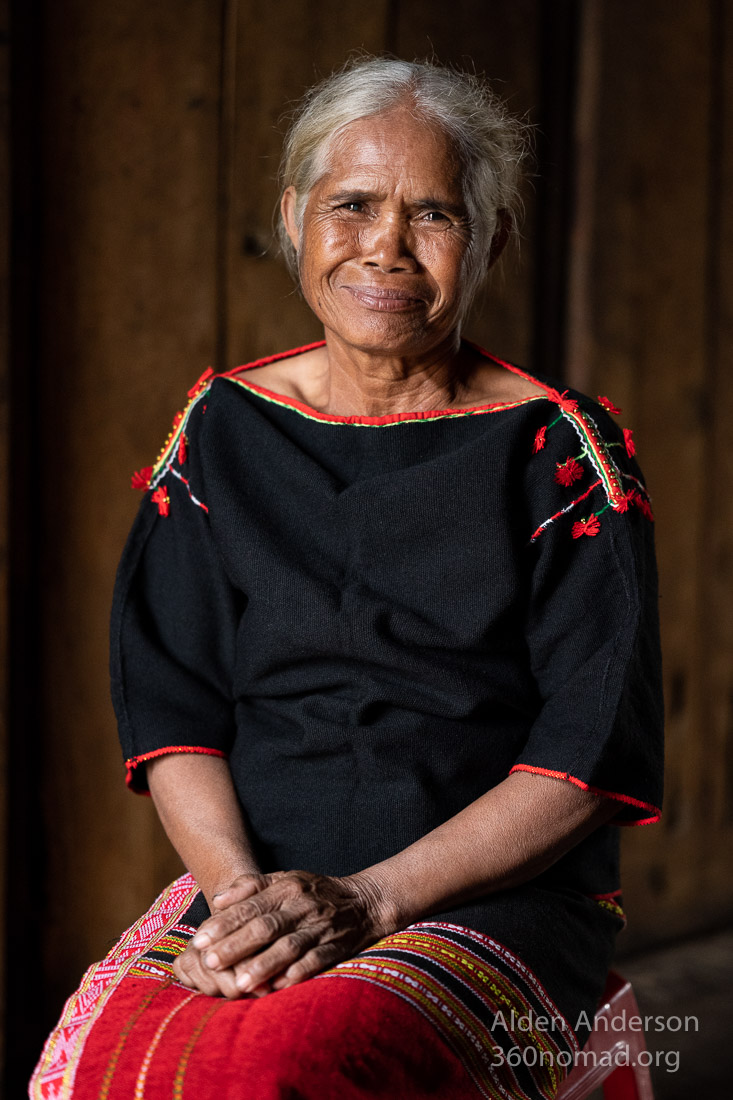 Offi­cial Name:
Ê Đê
Pop­u­la­tion (Viet­nam)
398,671
Loca­tion (Province)
Dak Lak, Phu Yen
(Cen­tral Vietnam)

Lan­guage Group
Austronesian:
Malayo-
Polynesian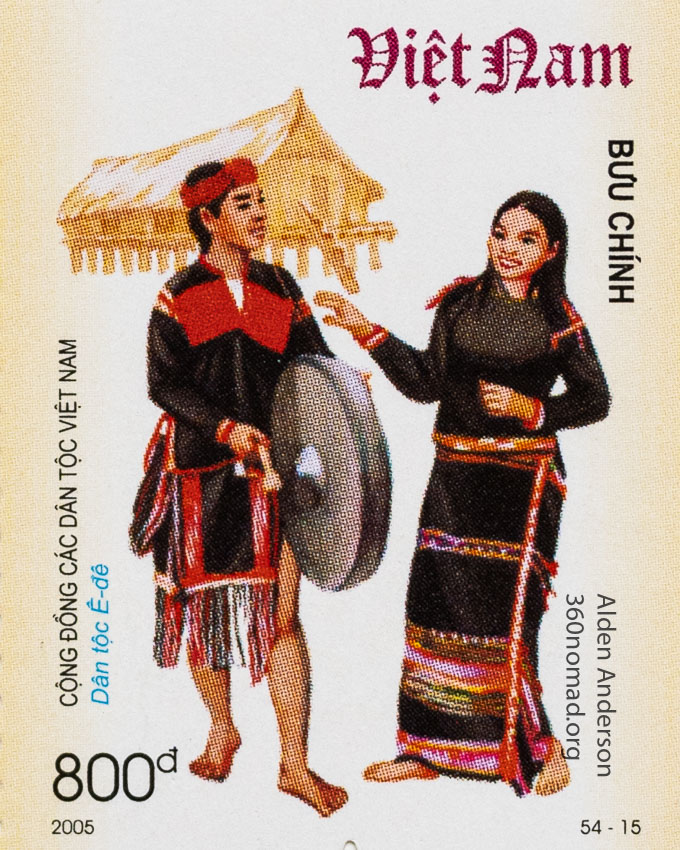 #16: Gia Rai ethnic group
#18: Gie Trieng ethnic group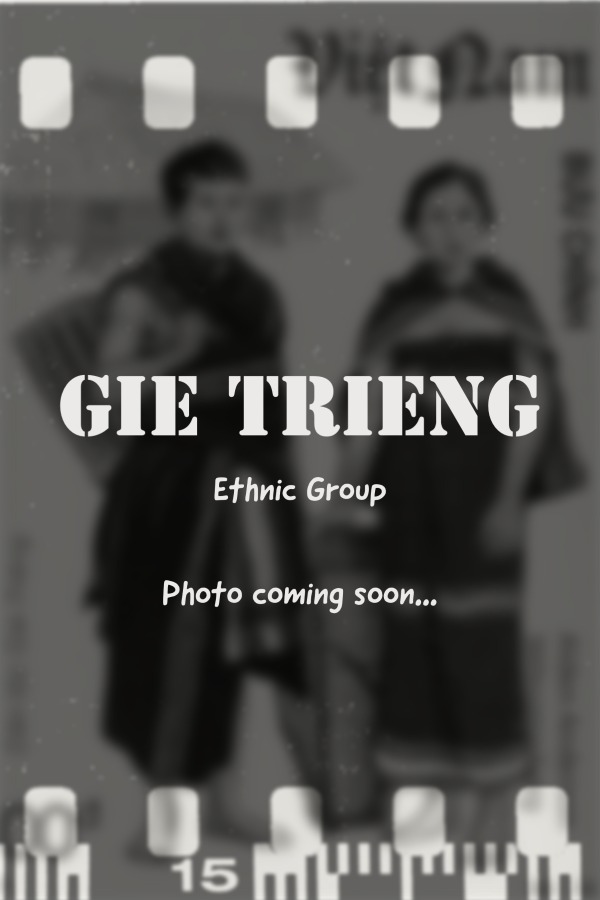 Offi­cial Name:
Giẻ Triêng
Pop­u­la­tion (Viet­nam)
63,322
Loca­tion (Province)
Kon Tum, Quang Nam
(Cen­tral Vietnam)

Lan­guage Group
Austroasiatic:
Mon-Khmer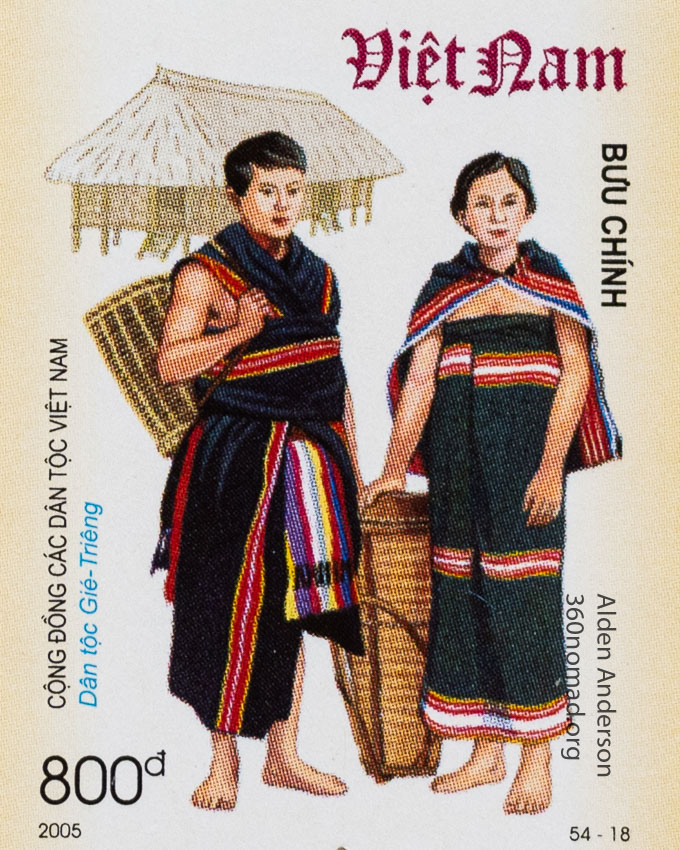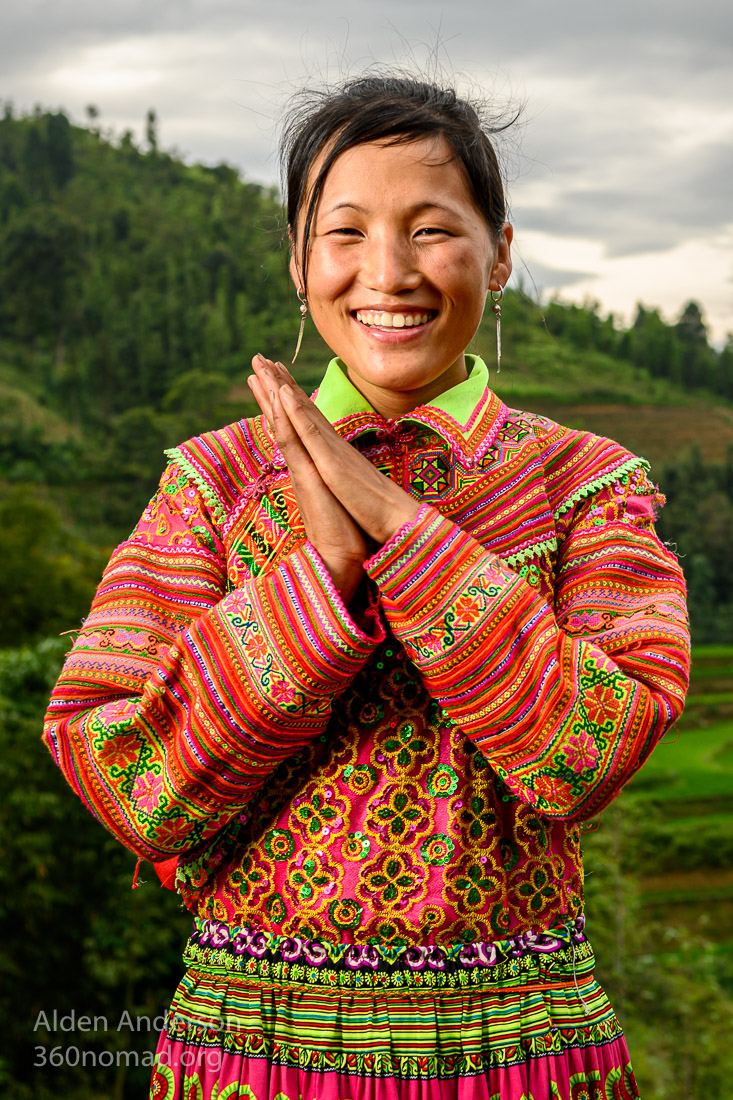 Offi­cial Name:
Hmong
Pop­u­la­tion (Viet­nam)
1,393,547
Loca­tion (Province)
North­ern Vietnam

Lan­guage Group
Hmong–Mien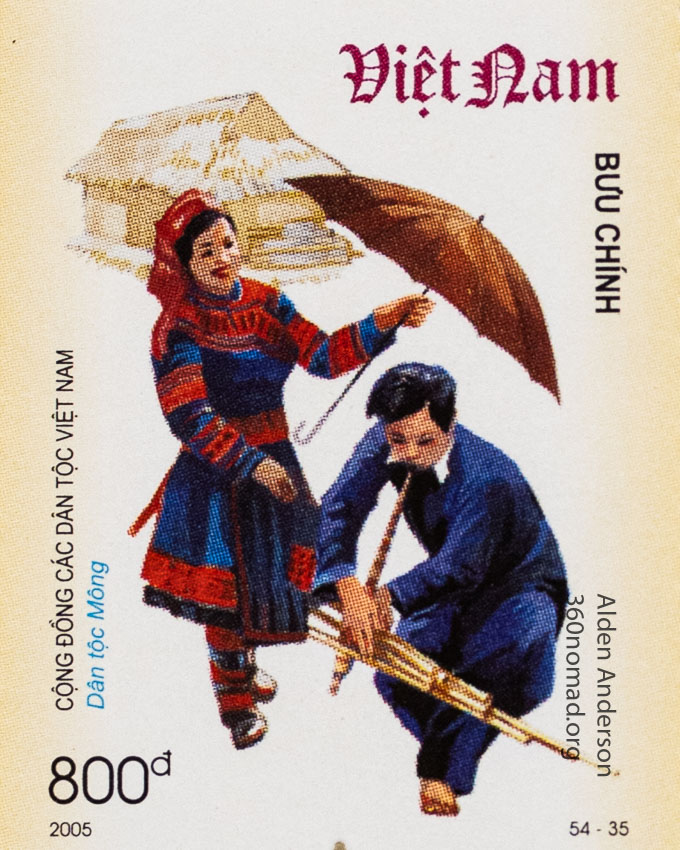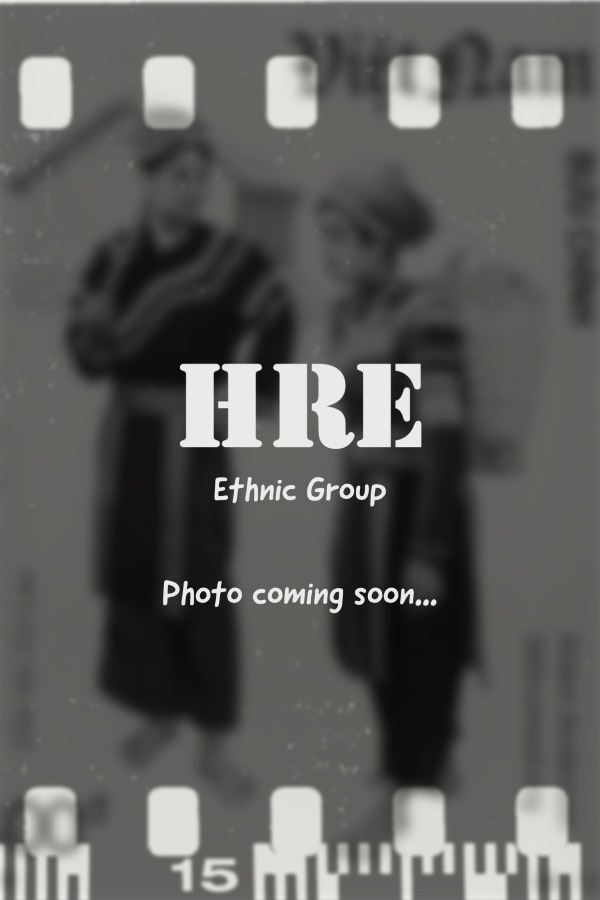 Offi­cial Name:
Hrê
Pop­u­la­tion (Viet­nam)
149,460
Loca­tion (Province)
Quang Ngai
(Cen­tral Vietnam)

Lan­guage Group
Austroasiatic:
Mon-Khmer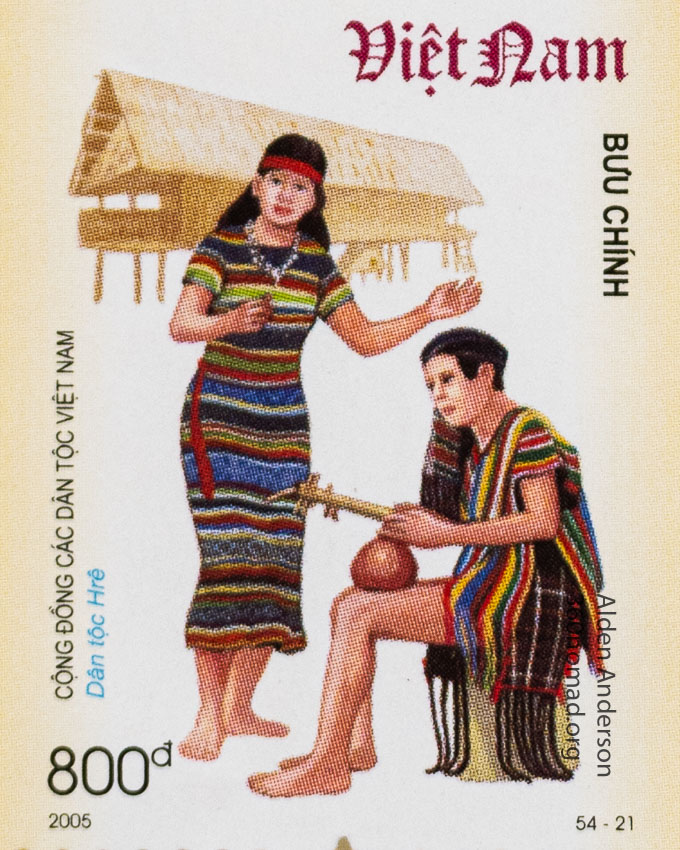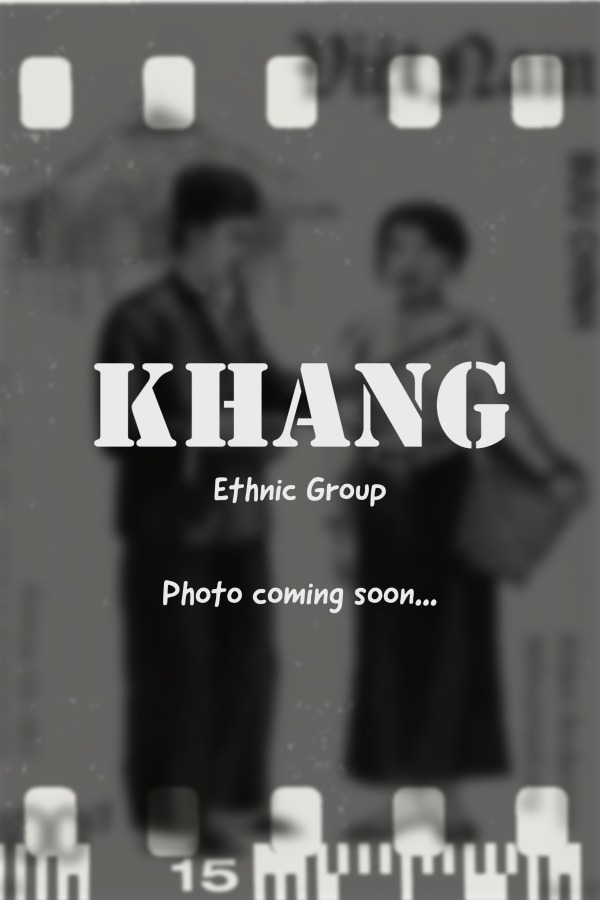 Offi­cial Name:
Kháng
Pop­u­la­tion (Viet­nam)
16,180
Loca­tion (Province)
Lai Chau, Son La,
Dien Bien
(North­ern Vietnam)

Lan­guage Group
Austroasiatic:
Mon-Khmer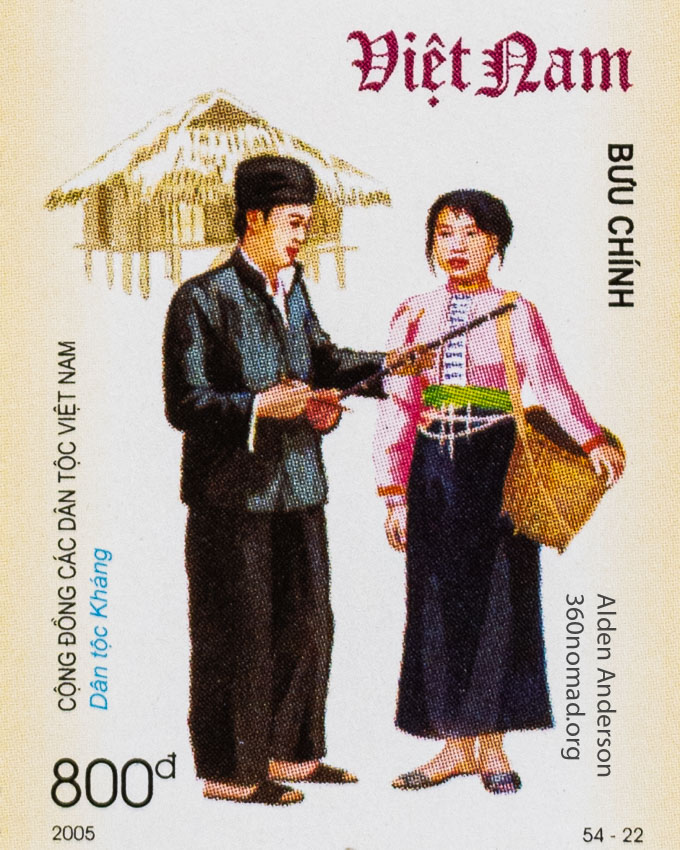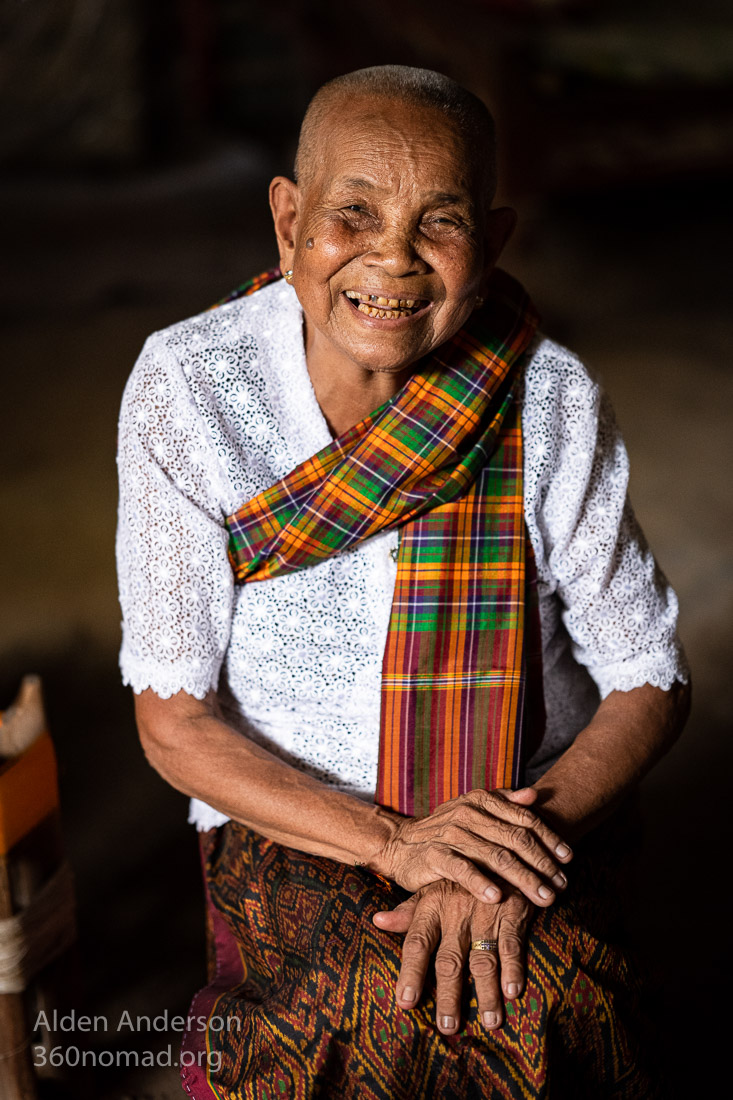 Offi­cial Name:
Khmer
Pop­u­la­tion (Viet­nam)
1,319,652
Loca­tion (Province)
Soc Trang, Tra Vinh, Kien Giang, An Giang, Ca Mua
(South­ern Vietnam)

Lan­guage Group
Austroasiatic:
Mon-Khmer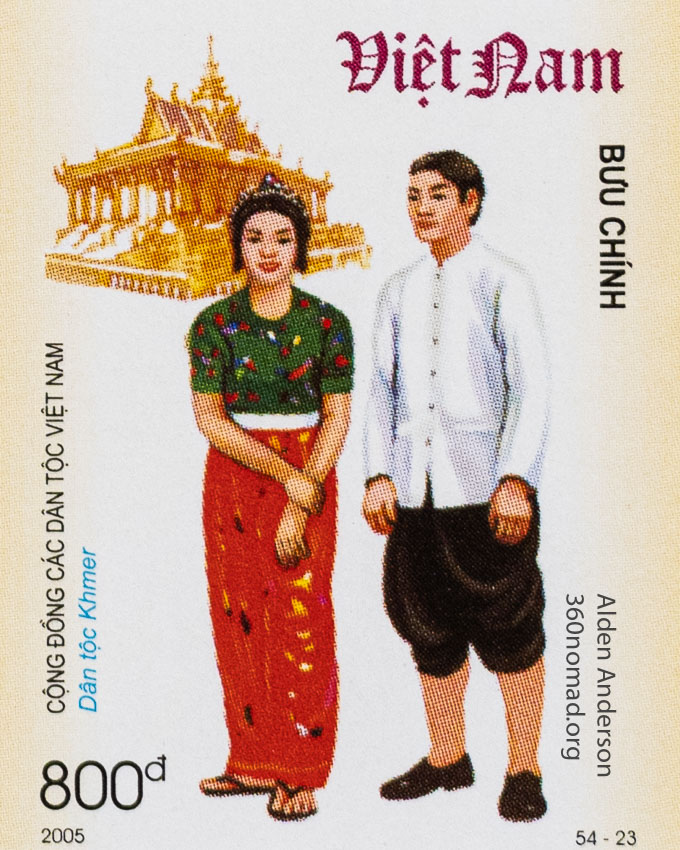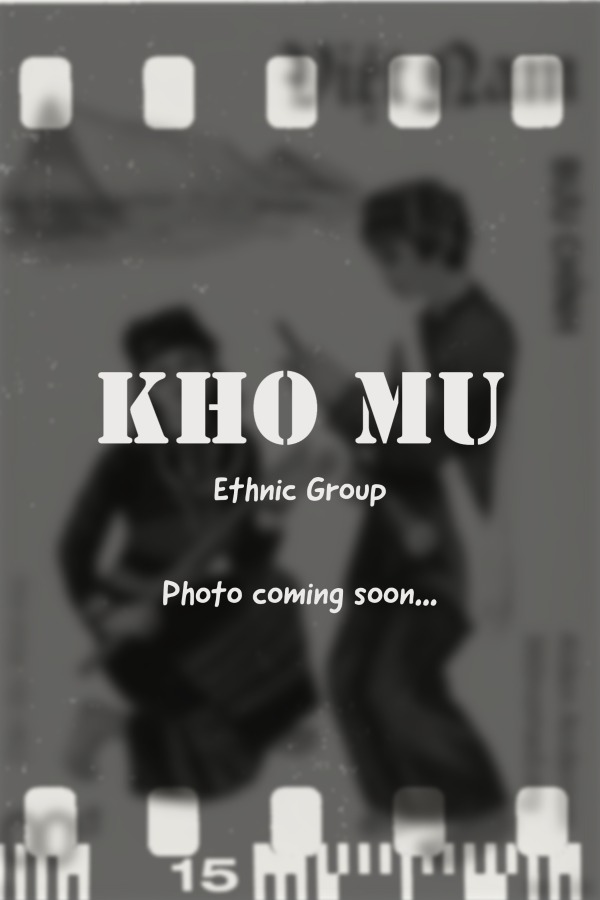 Offi­cial Name:
Khơ Mú
Pop­u­la­tion (Viet­nam)
90,612
Loca­tion (Province)
Nghe An, Dien Bien, Son La, Lai Chau
(North­ern Vietnam)

Lan­guage Group
Austroasiatic:
Mon-Khmer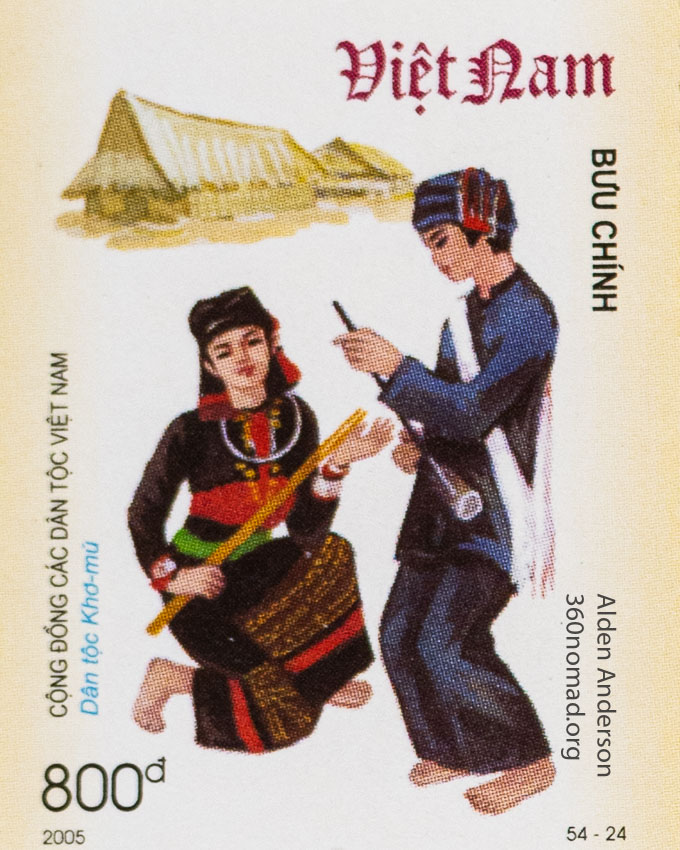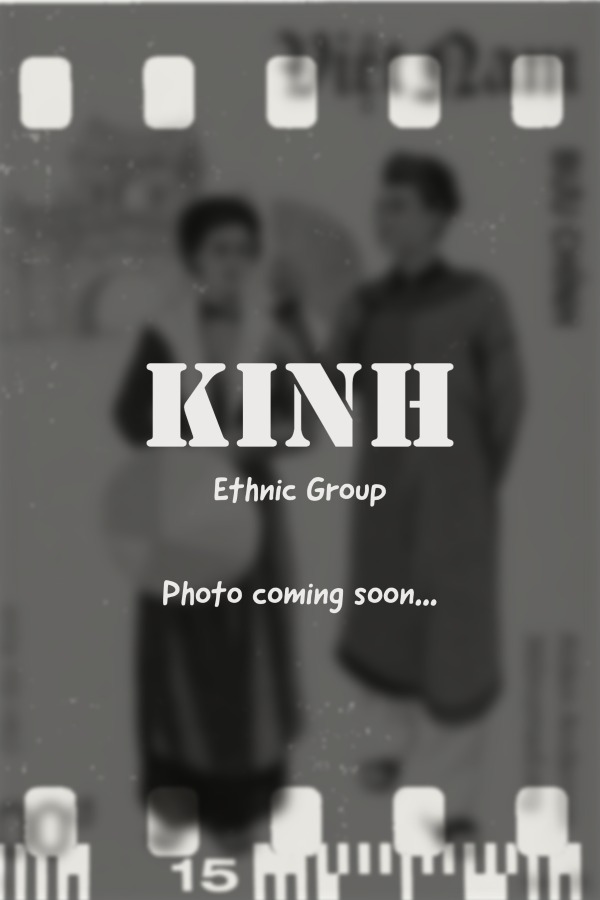 Offi­cial Name:
Kinh
Pop­u­la­tion (Viet­nam)
82,085,826
Loca­tion (Province)
Across Viet­nam

Lan­guage Group
Austroasiatic:
Viet-Muong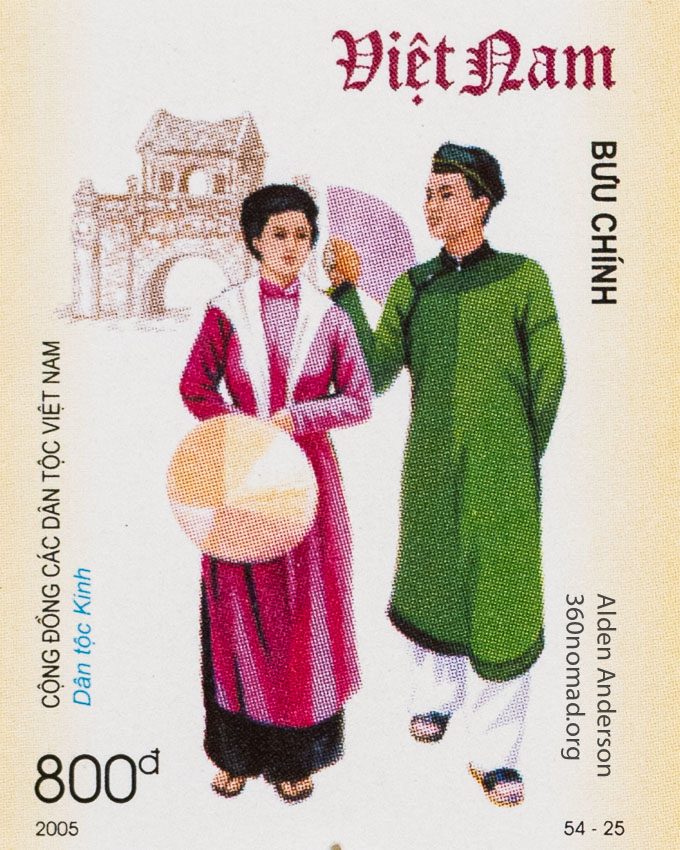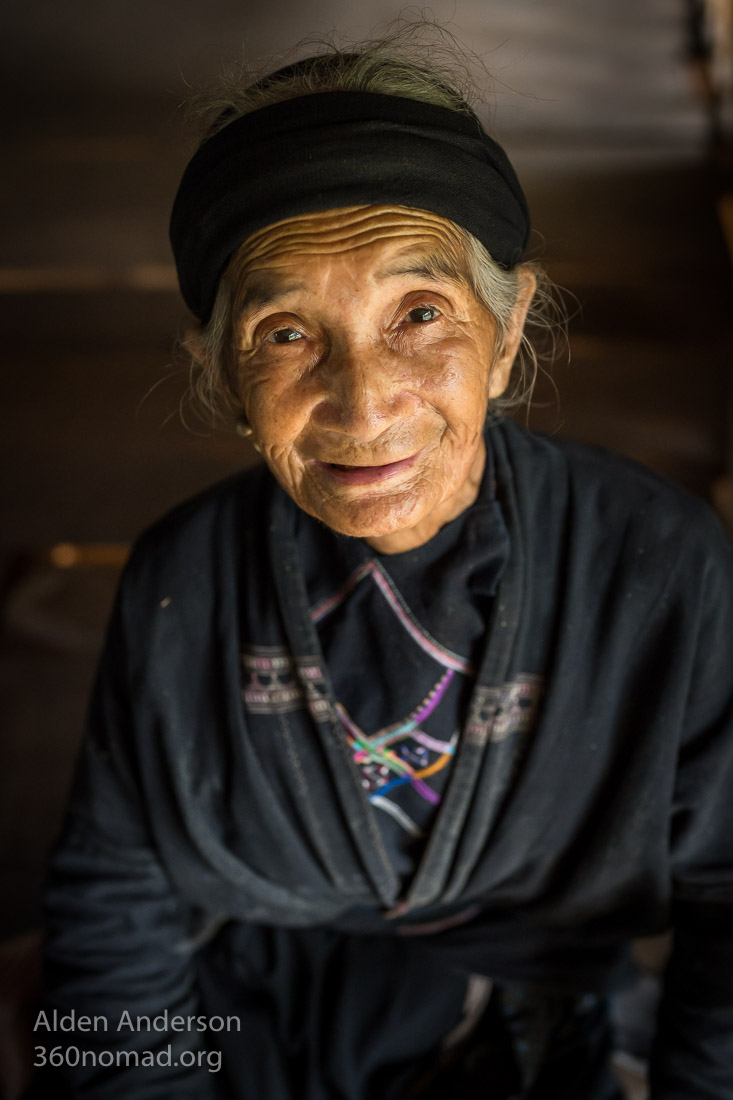 Offi­cial Name:
La Chí
Pop­u­la­tion (Viet­nam)
15,126
Loca­tion (Province)
Ha Giang
(North­ern Vietnam)

Lan­guage Group
Tai–Kadai:
Kra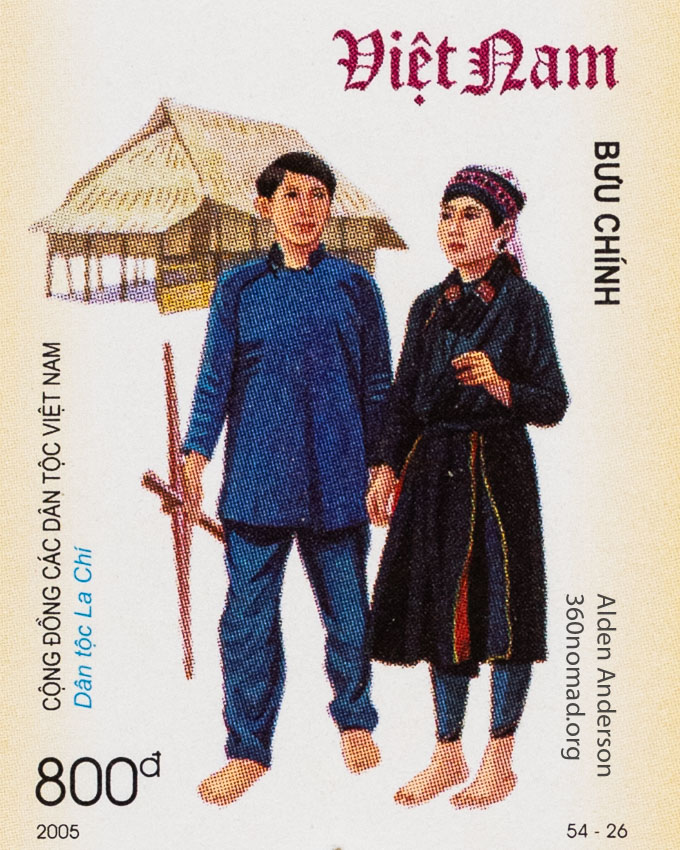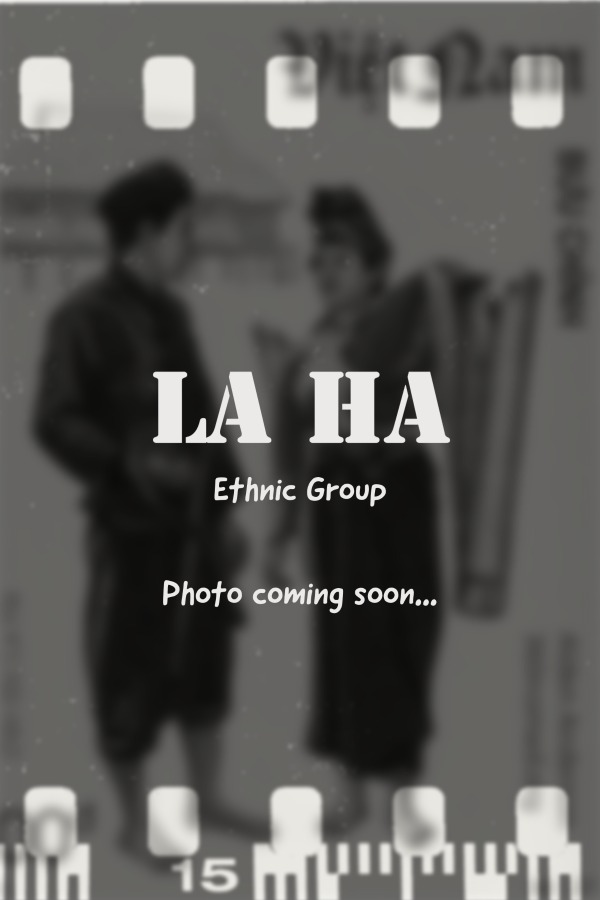 Offi­cial Name:
La Ha
Pop­u­la­tion (Viet­nam)
10,157
Loca­tion (Province)
Son La
(North­ern Vietnam)

Lan­guage Group
Tai–Kadai:
Kra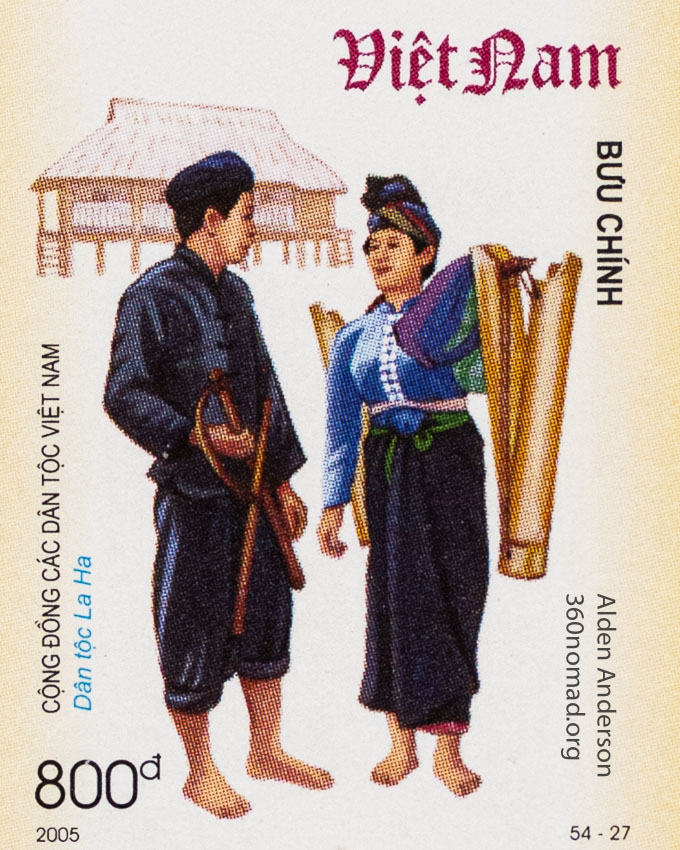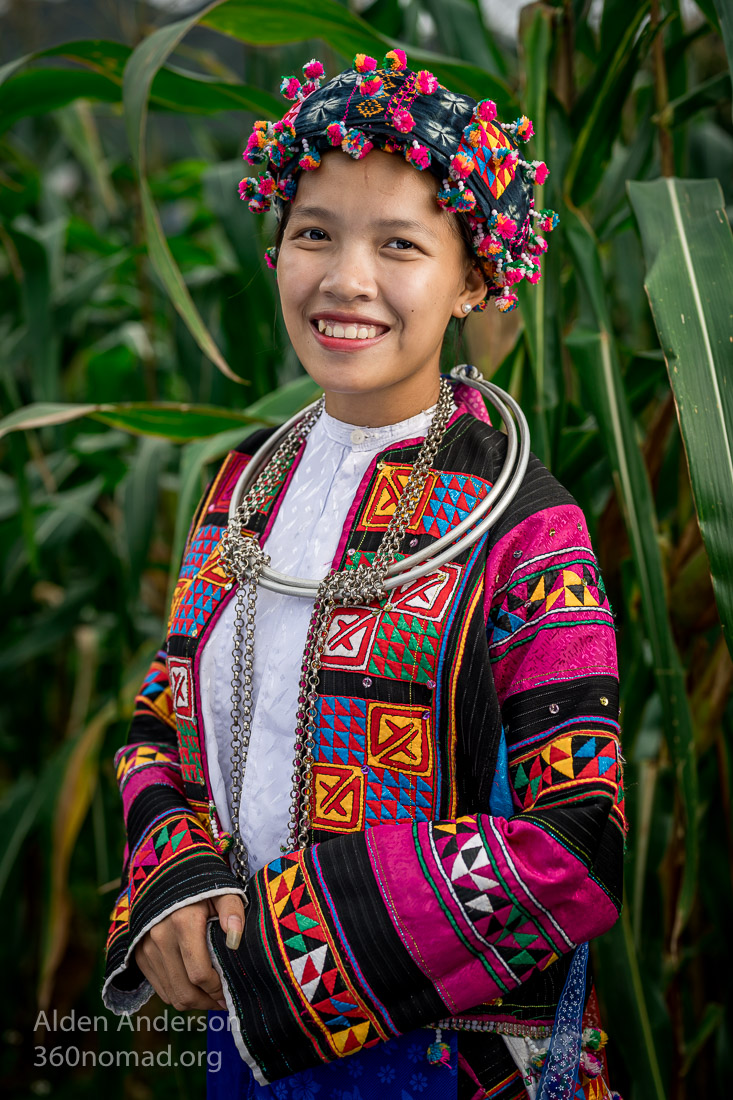 Offi­cial Name:
Lô Lô
Pop­u­la­tion (Viet­nam)
4,827
Loca­tion (Province)
Cao Bang, Ha Giang, Lai Chau
(North­ern Vietnam)

Lan­guage Group
Sino-Tibetan:
Tibeto-Burman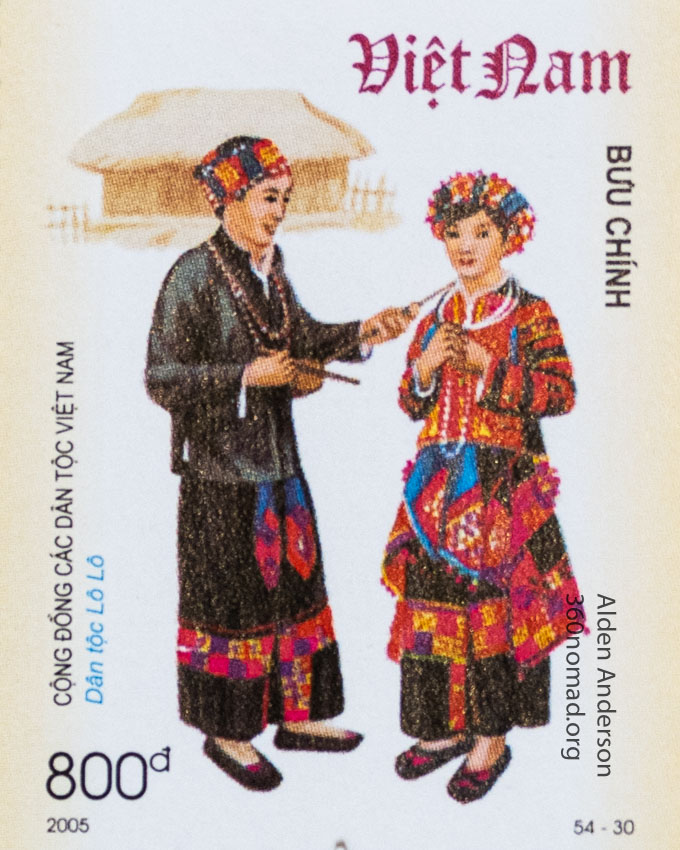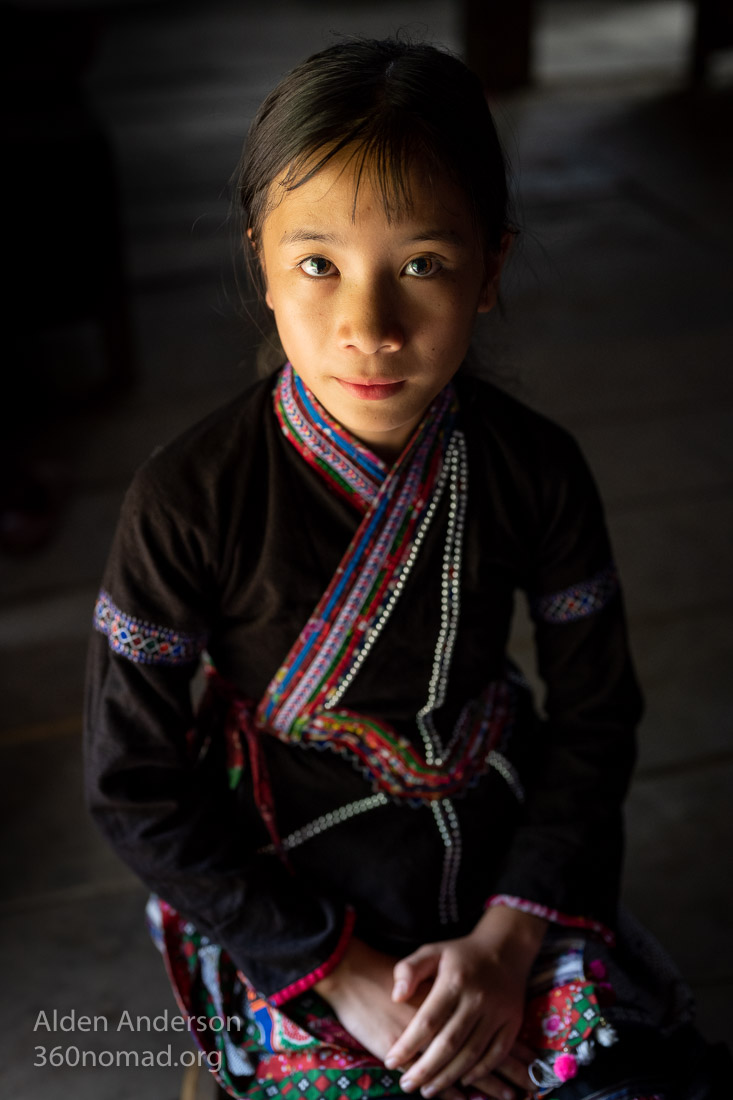 Offi­cial Name:
Lự
Pop­u­la­tion (Viet­nam)
6,757
Loca­tion (Province)
Lai Chau
(North­ern Vietnam)

Lan­guage Group
Tai–Kadai:
Tai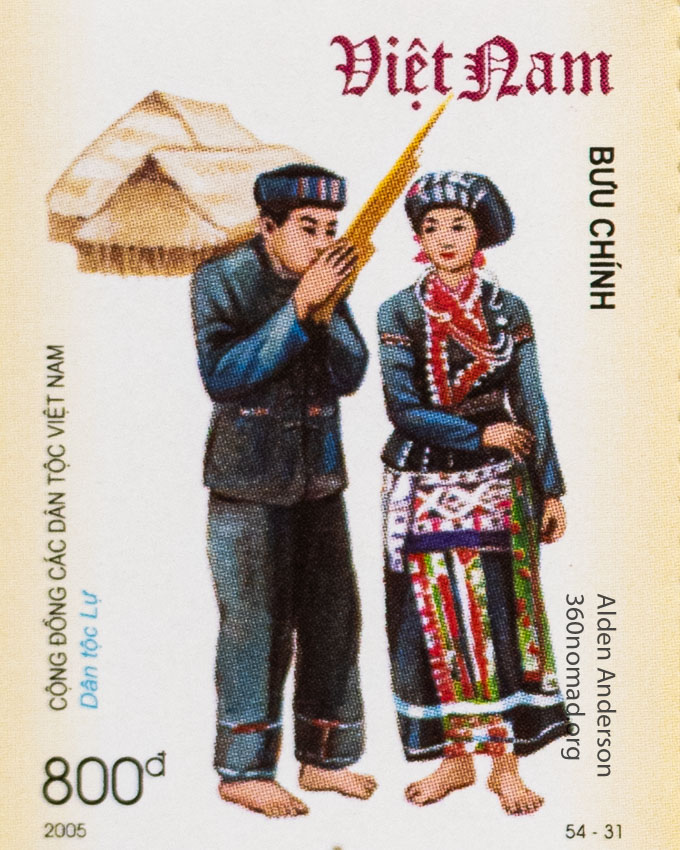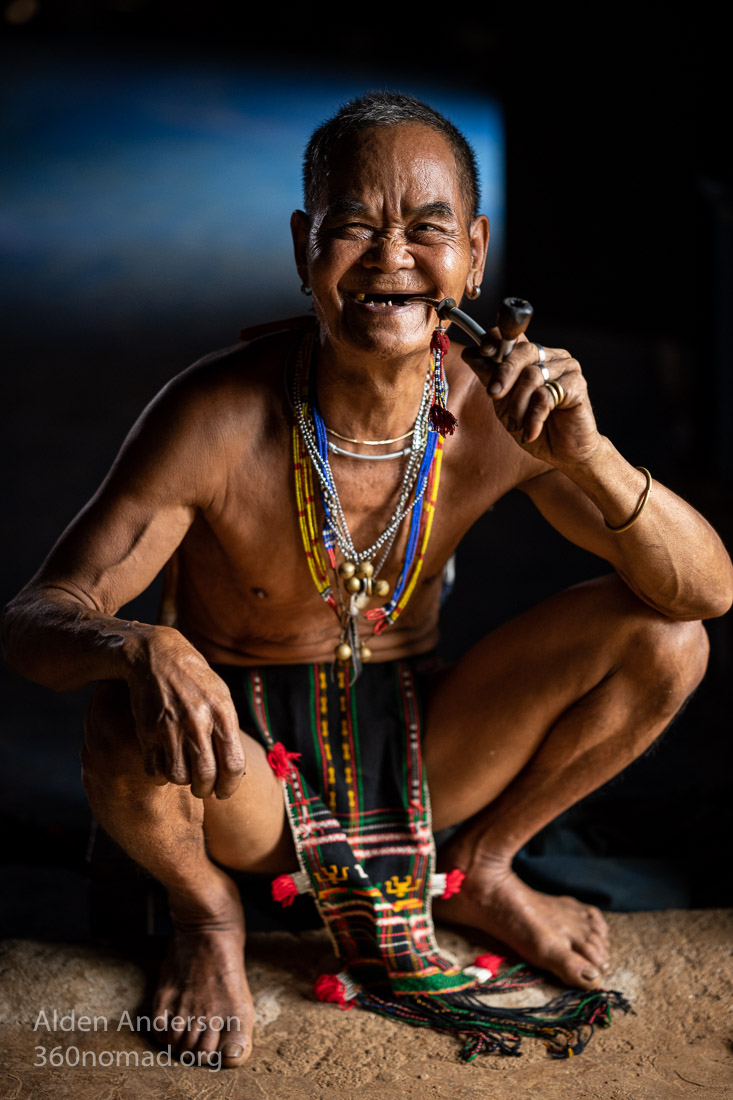 Offi­cial Name:
Mạ
Pop­u­la­tion (Viet­nam)
50,322
Loca­tion (Province)
Lam Dong, Dak Nong, Dong Nai
(Cen­tral Vietnam)

Lan­guage Group
Austroasiatic:
Mon-Khmer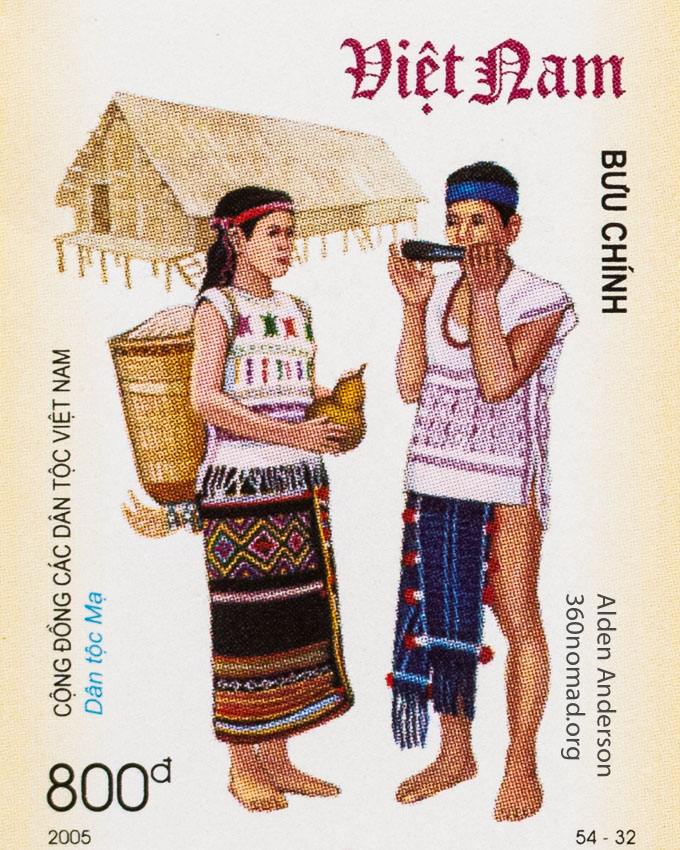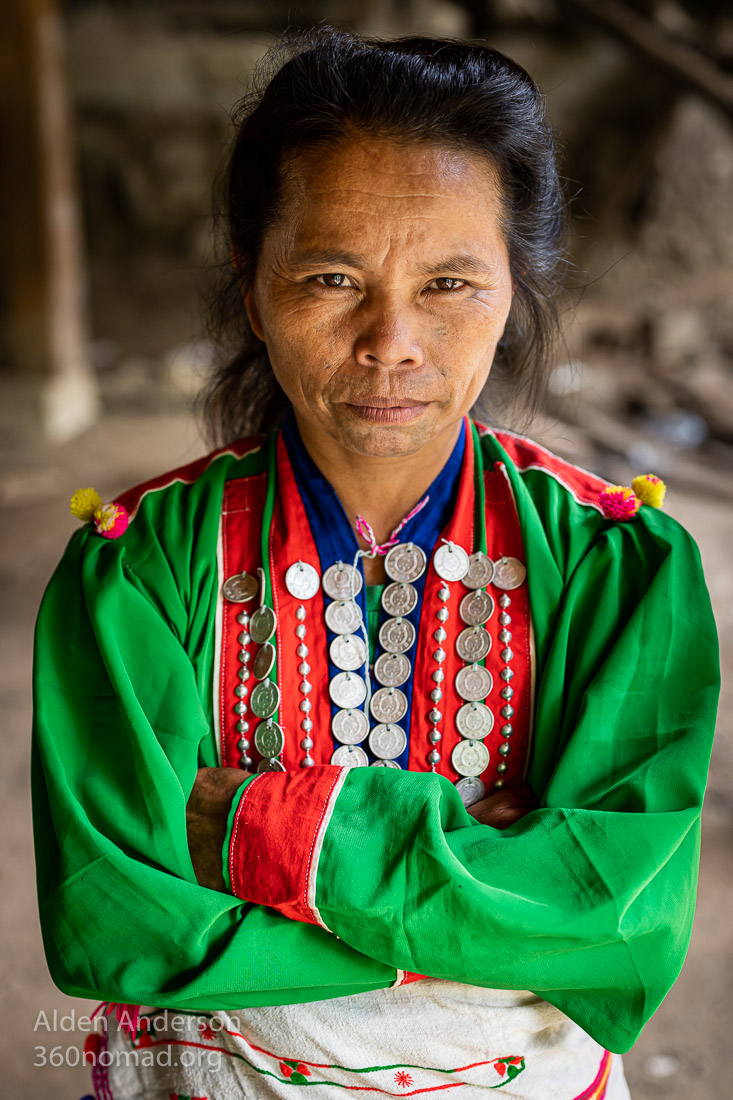 Offi­cial Name:
Mảng
Pop­u­la­tion (Viet­nam)
4,650
Loca­tion (Province)
Lai Chau
(North­ern Vietnam)

Lan­guage Group
Austroasiatic:
Mon-Khmer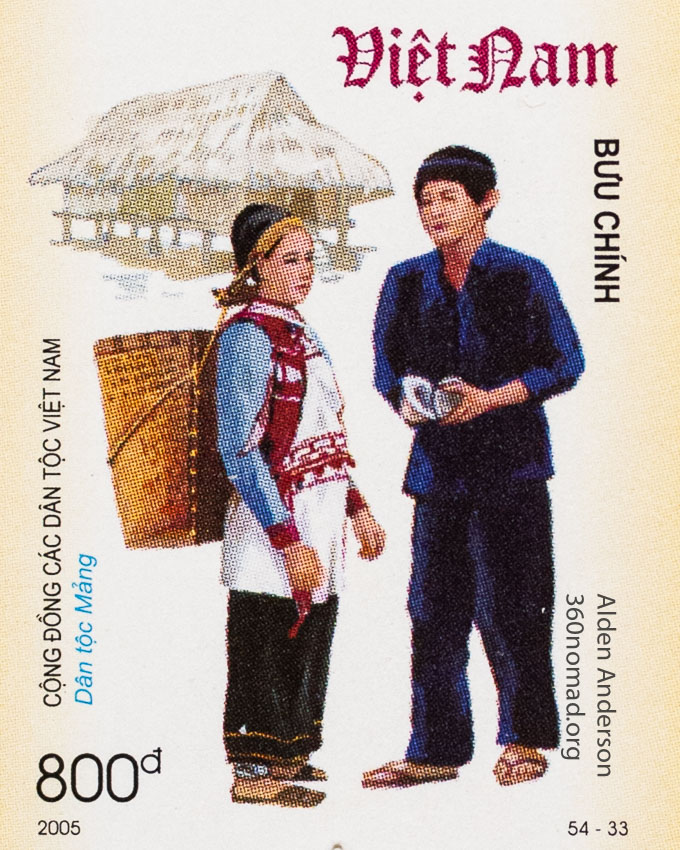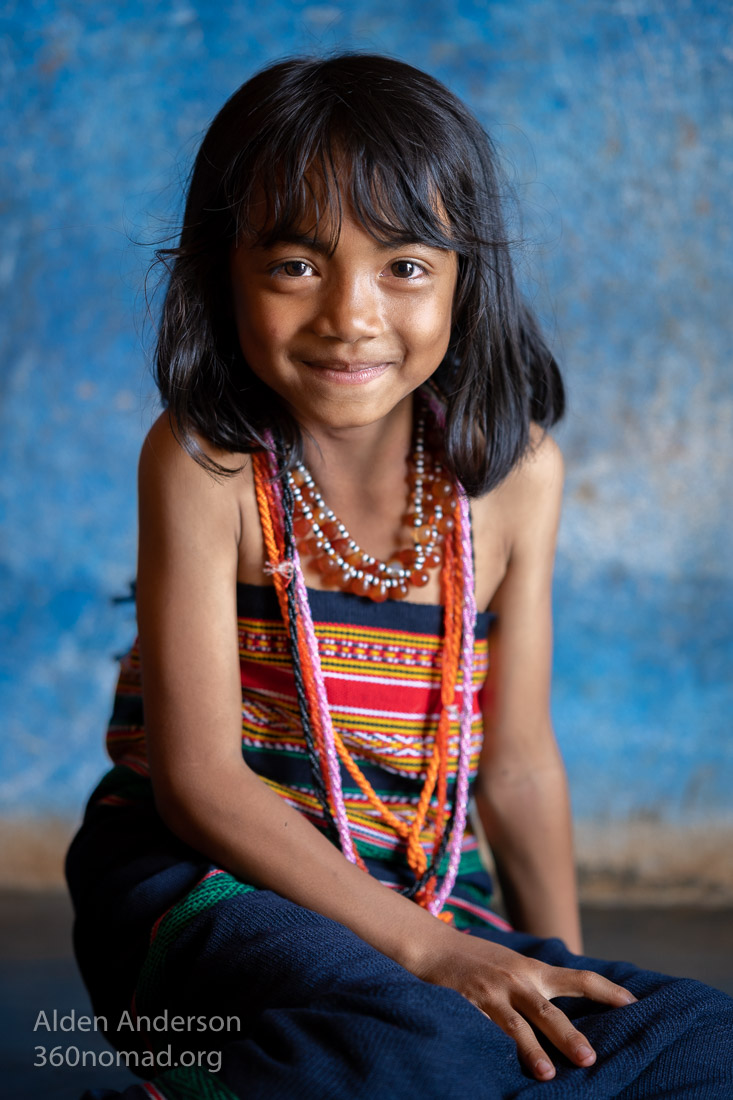 Offi­cial Name:
Mnông
Pop­u­la­tion (Viet­nam)
127,334
Loca­tion (Province)
Dak Lak, Dak Nong
(Cen­tral Vietnam)

Lan­guage Group
Austroasiatic:
Mon-Khmer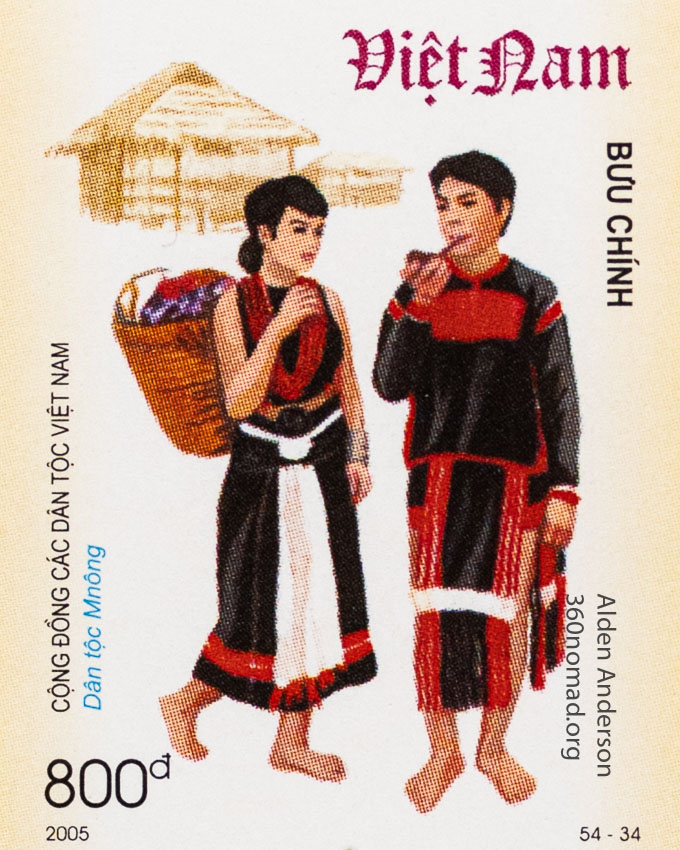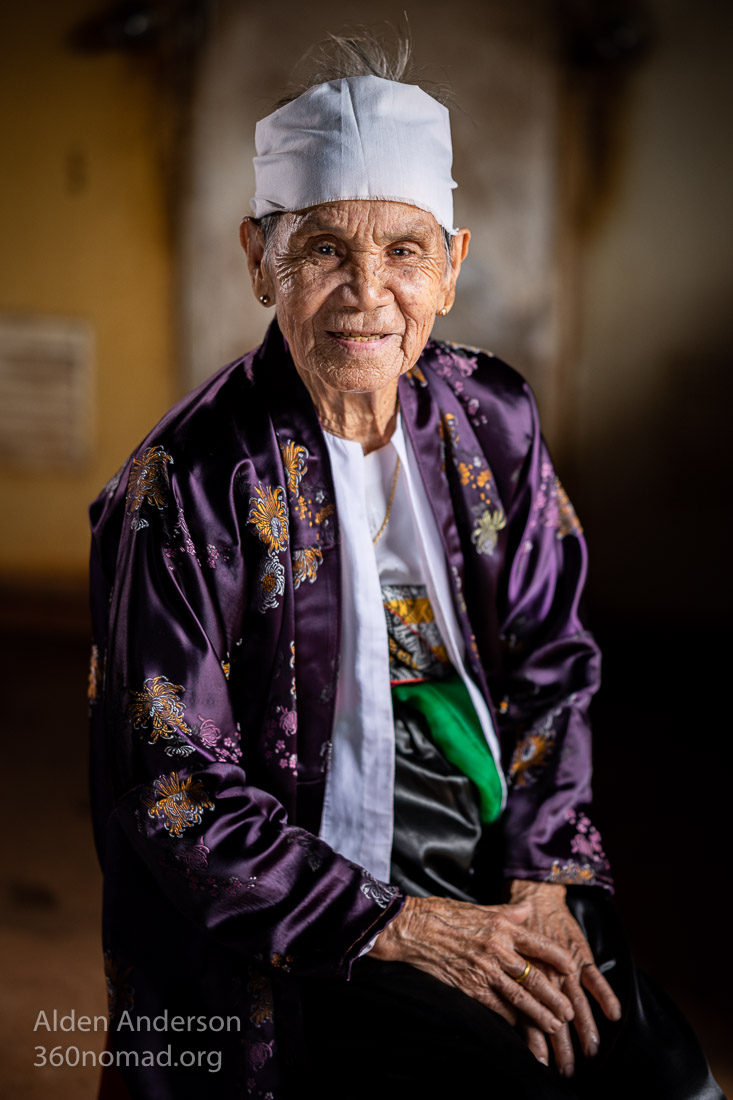 Offi­cial Name:
Mường
Pop­u­la­tion (Viet­nam)
1,452,095
Loca­tion (Province)
Hoa Binh, Thanh Hoa, Phu Tho, Son La, Ninh Binh
(North­ern Vietnam)

Lan­guage Group
Austroasiatic:
Viet-Muong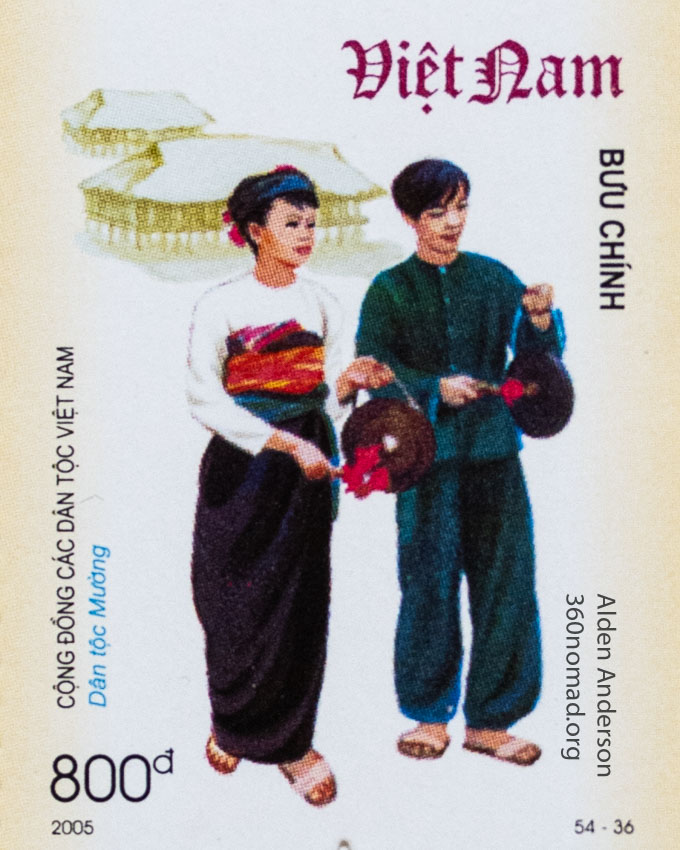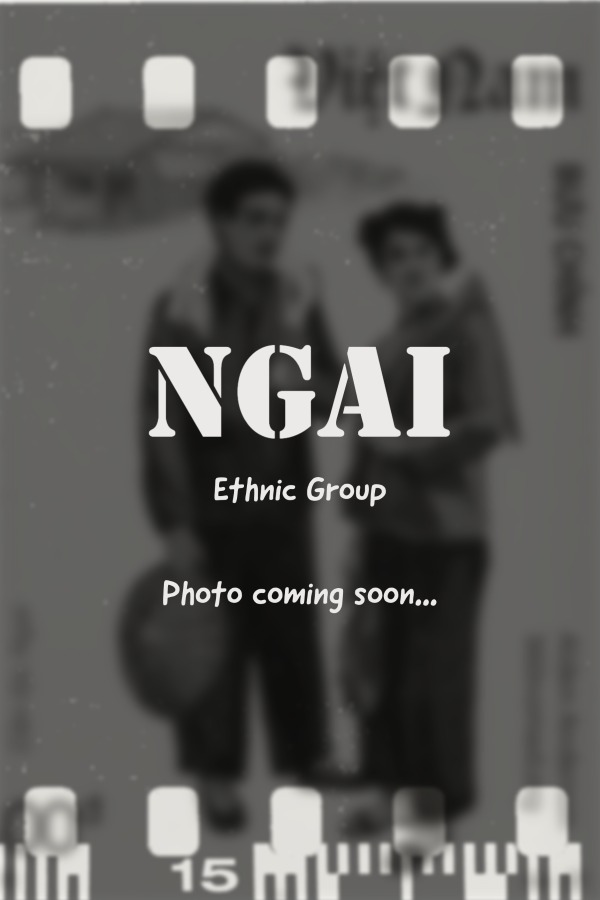 Offi­cial Name:
Ngái
Pop­u­la­tion (Viet­nam)
1,649
Loca­tion (Province)
Thai Nguyen, Binh Thuan, Ho Chi Minh City
(Northern/Southern Viet­nam)

Lan­guage Group
Sino-Tibetan:
Chinese/Han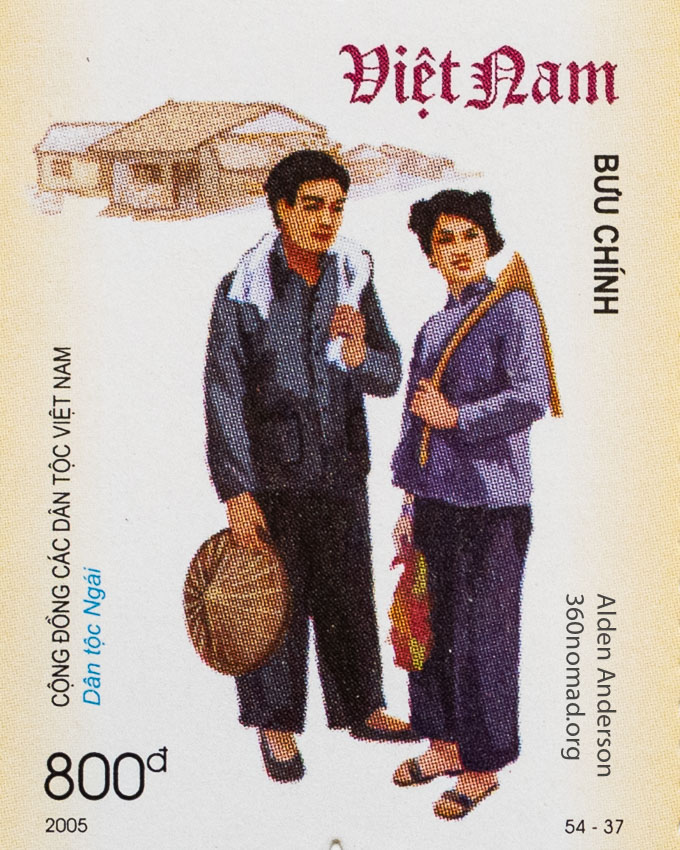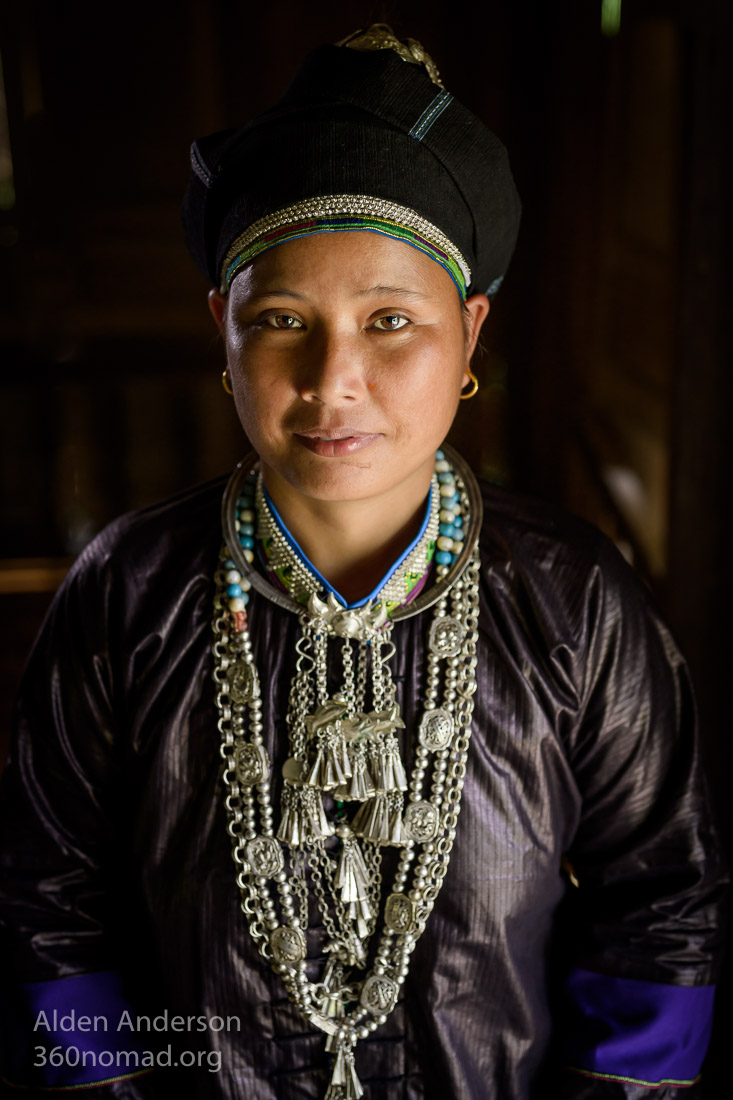 Offi­cial Name:
Nùng
Pop­u­la­tion (Viet­nam)
1,083,298
Loca­tion (Province)
Lang Son, Cao Bang, Bac Giang
(North­ern Vietnam)

Lan­guage Group
Tai–Kadai:
Tai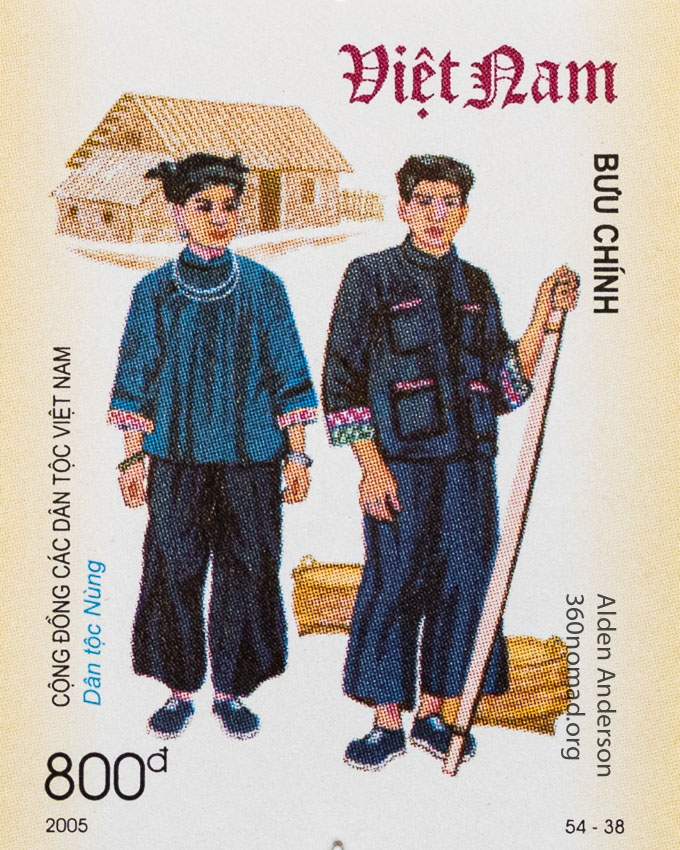 Offi­cial Name:
Ơ Đu
Pop­u­la­tion (Viet­nam)
428
Loca­tion (Province)
Nghe An
(Cen­tral Vietnam)

Lan­guage Group
Austroasiatic:
Mon-Khmer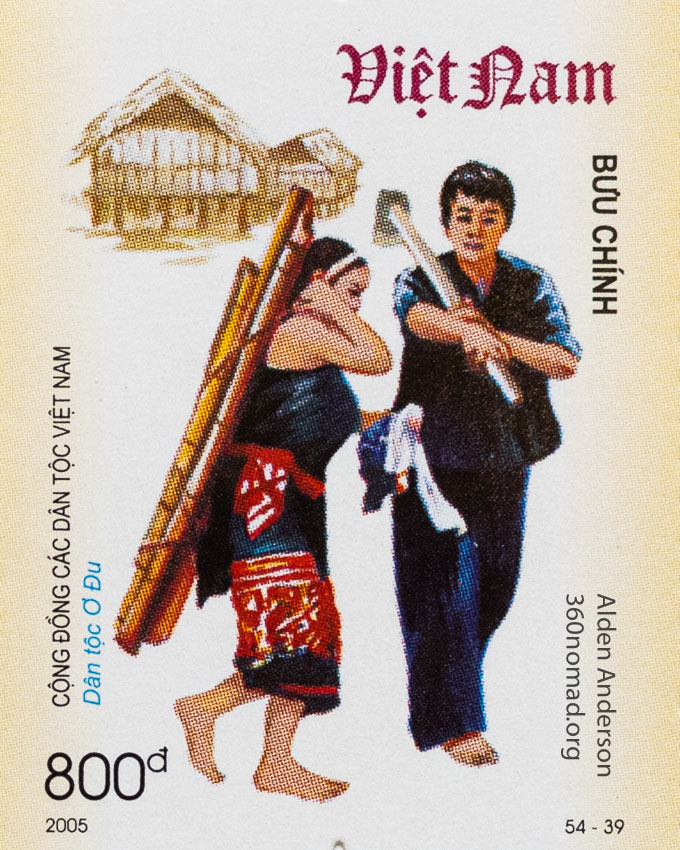 #40: Pa Then ethnic group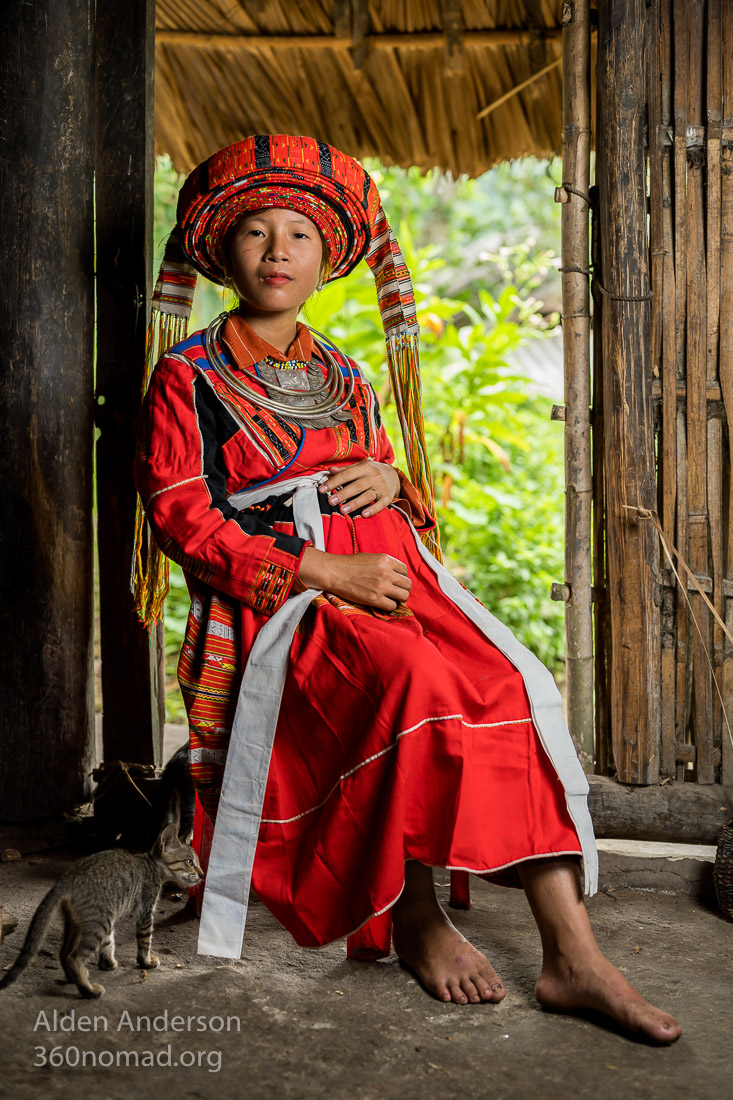 Offi­cial Name:
Pà Thẻn
Pop­u­la­tion (Viet­nam)
8,248
Loca­tion (Province)
Ha Giang, Tuyen Quang
(North­ern Vietnam)

Lan­guage Group
Hmong–Mien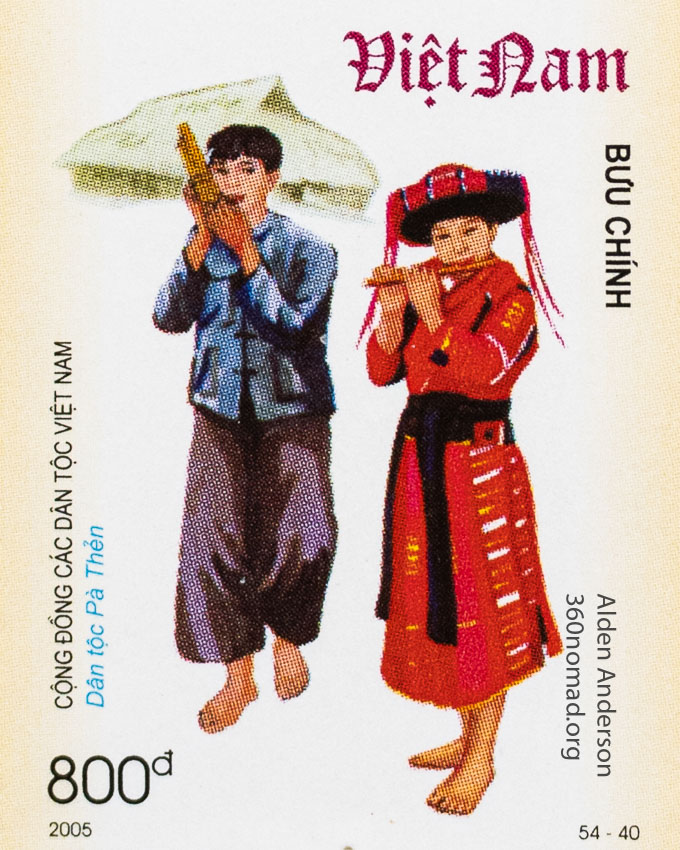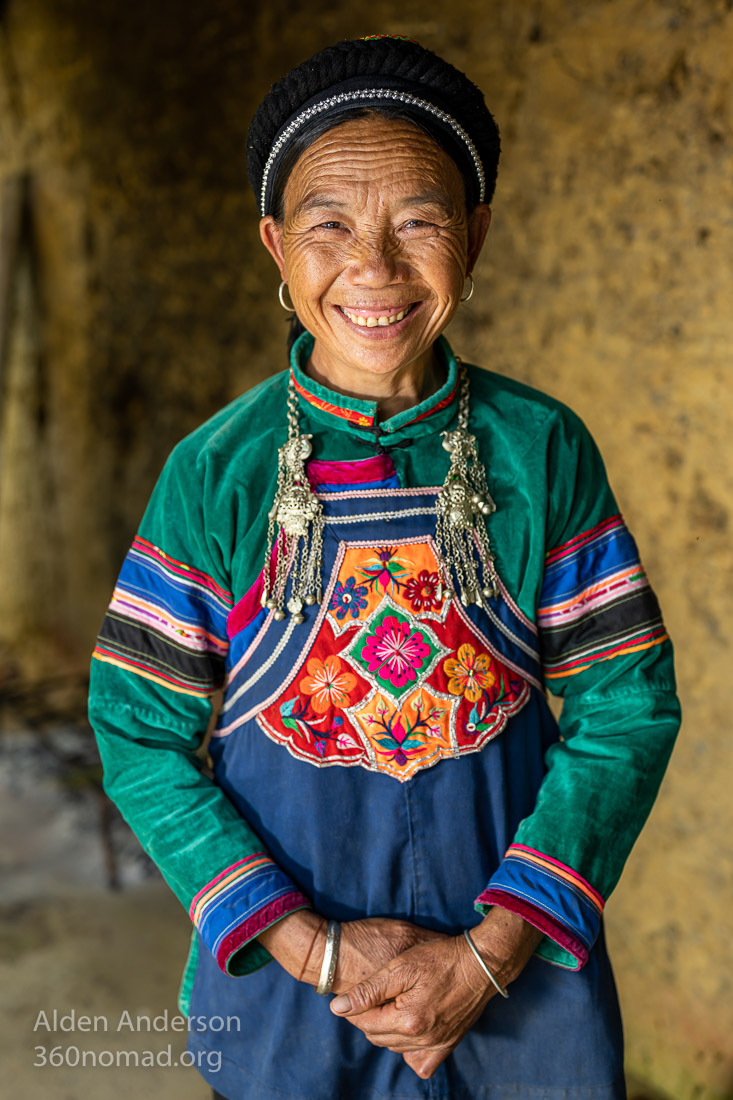 Offi­cial Name:
Phù Lá
Pop­u­la­tion (Viet­nam)
12,471
Loca­tion (Province)
Lao Cai, Yen Bai, Ha Giang, Dien Bien
(North­ern Vietnam)

Lan­guage Group
Sino-Tibetan:
Tibeto-Burman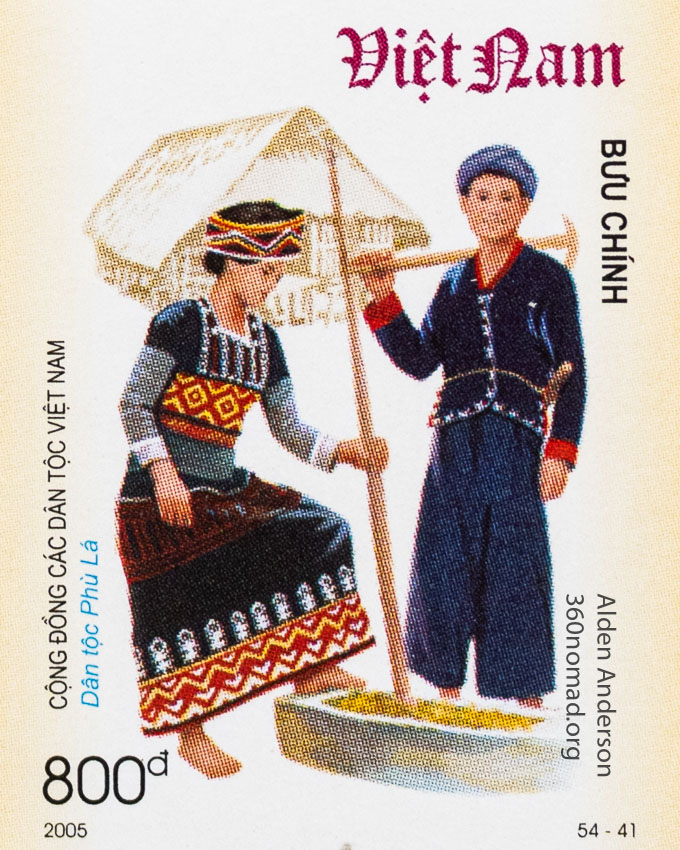 #43: Ra Glai ethnic group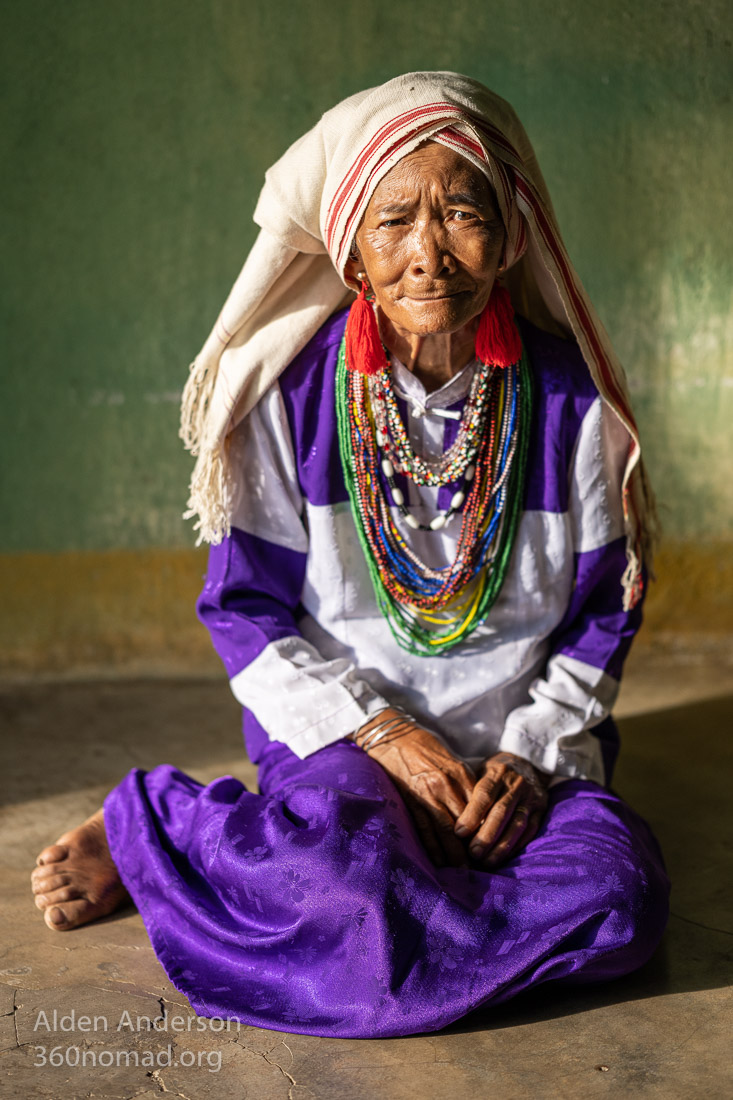 Offi­cial Name:
Ra Glai
Pop­u­la­tion (Viet­nam)
146,613
Loca­tion (Province)
Ninh Thuan, Khanh Hoa, Binh Thuan
(Cen­tral Vietnam)

Lan­guage Group
Austronesian:
Malayo-
Polynesian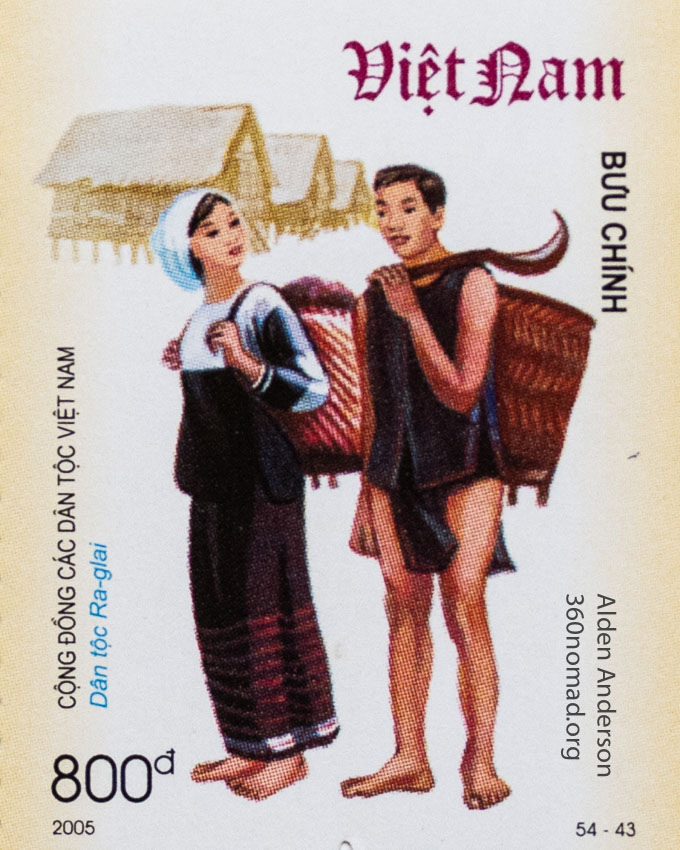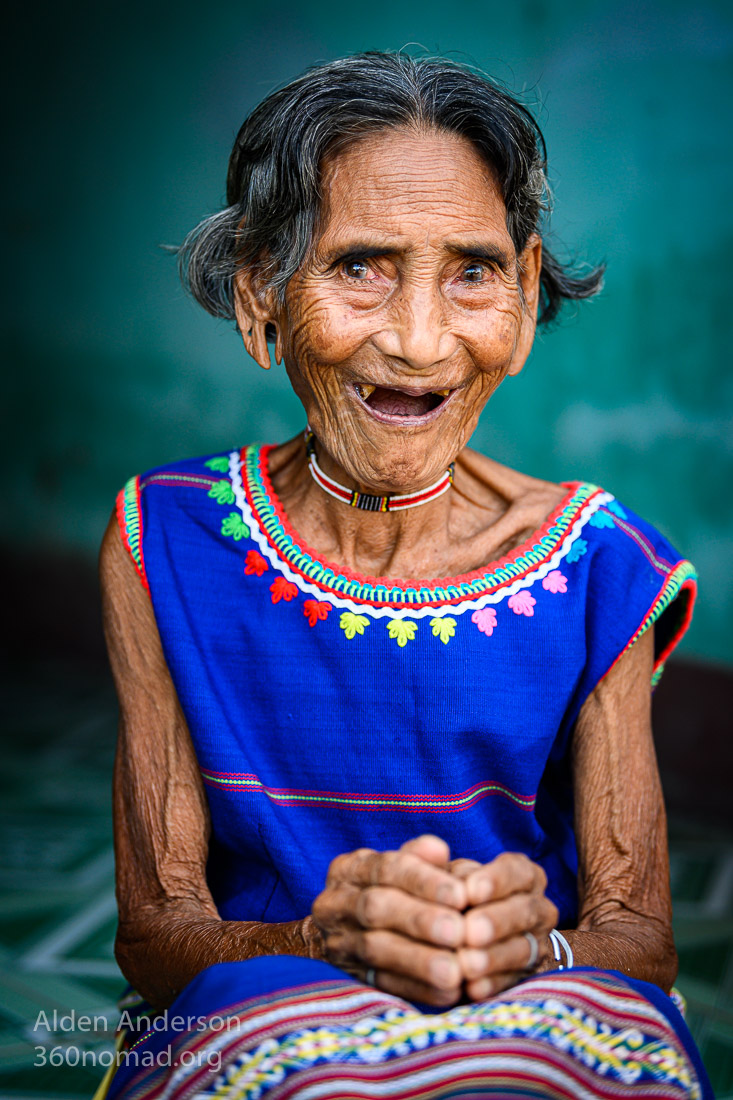 Offi­cial Name:
Rơ Măm
Pop­u­la­tion (Viet­nam)
639
Loca­tion (Province)
Kon Tum
(Cen­tral Vietnam)

Lan­guage Group
Austroasiatic:
Mon-Khmer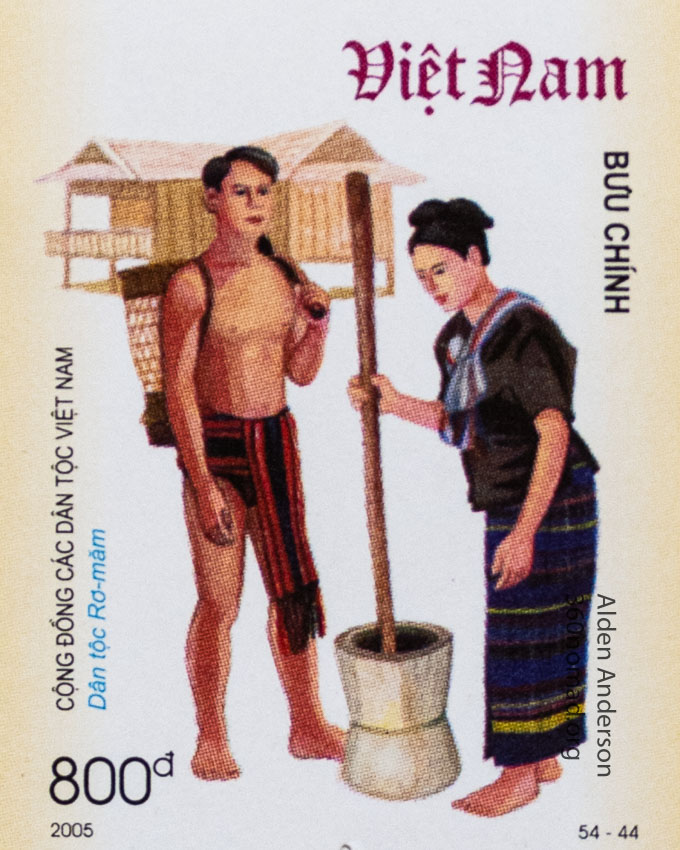 #45: San Chay ethnic group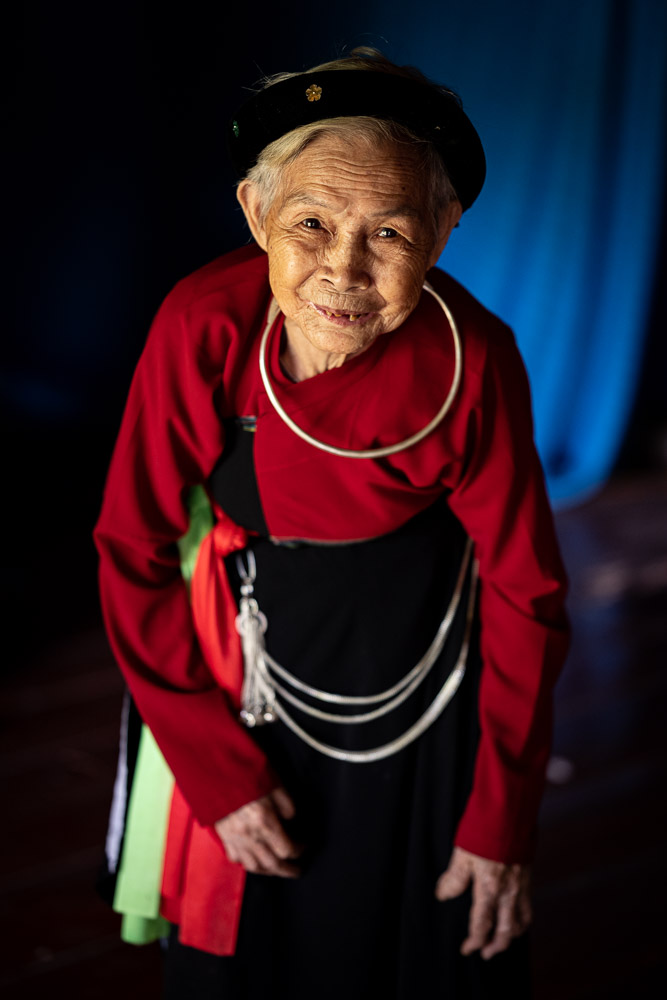 Offi­cial Name:
Sán Chay
Pop­u­la­tion (Viet­nam)
201,398
Loca­tion (Province)
Tuyen Quang, Thai Nguyen, Bac Giang
(North­ern Vietnam)

Lan­guage Group
Tai–Kadai:
Tai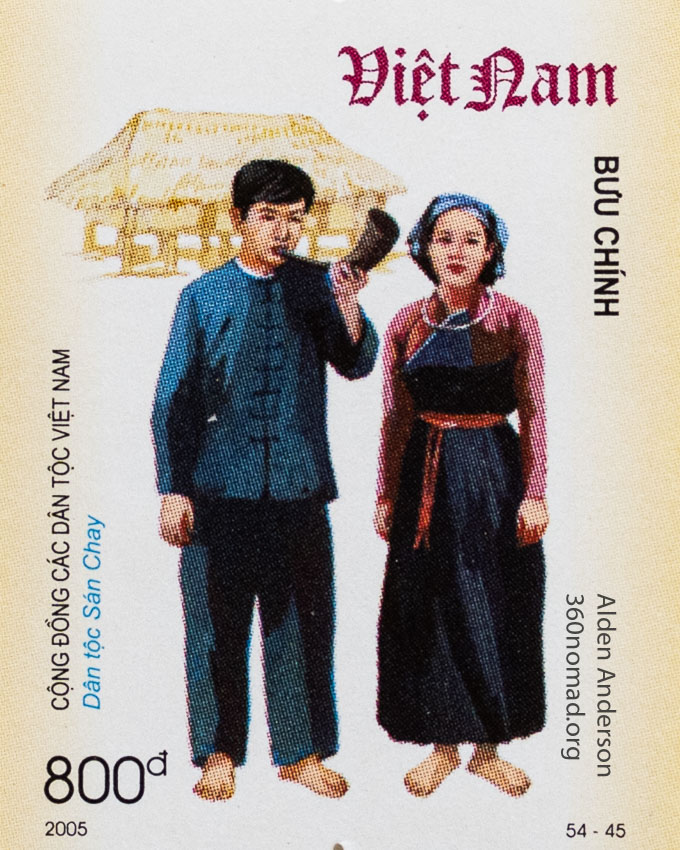 #46: San Diu ethnic group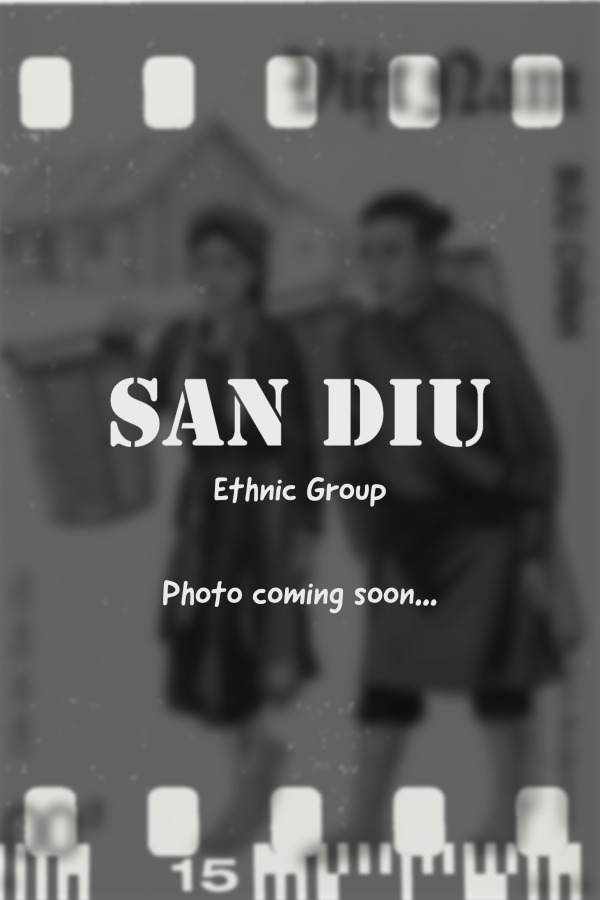 Offi­cial Name:
Sán Dìu
Pop­u­la­tion (Viet­nam)
183,004
Loca­tion (Province)
Thai Nguyen, Vinh Phuc, Bac Giang, Quang Ninh, Tuyen Quang
(North­ern Vietnam)

Lan­guage Group
Sino-Tibetan:
Chinese/Han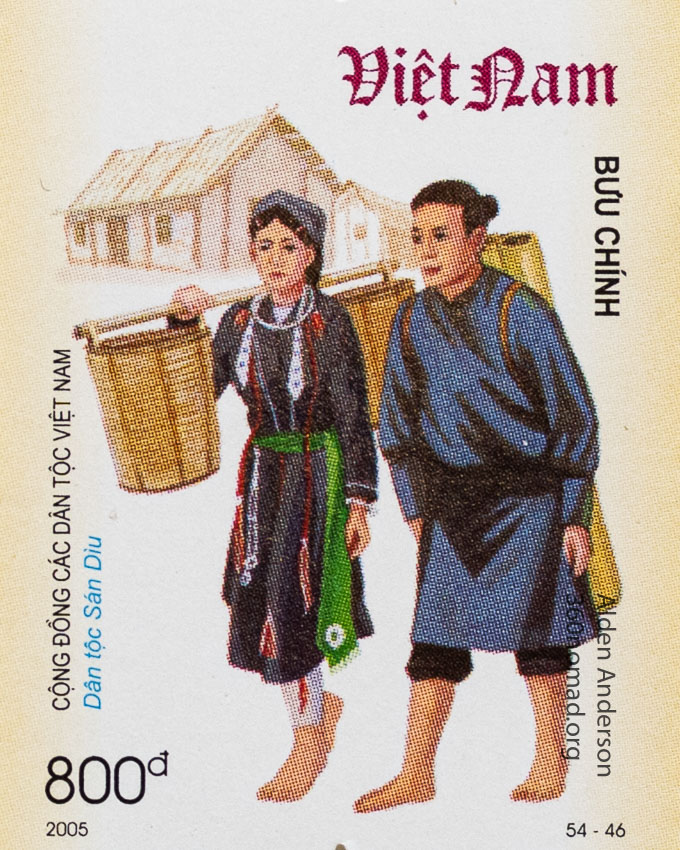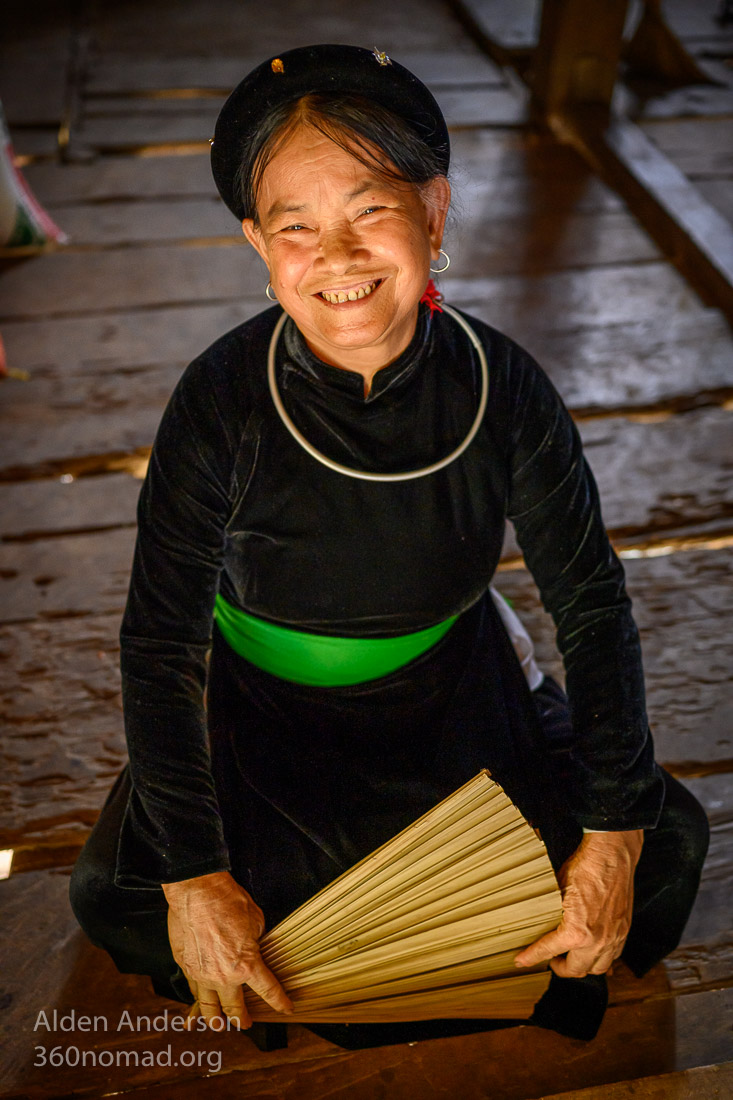 Offi­cial Name:
Tày
Pop­u­la­tion (Viet­nam)
1,845,492
Loca­tion (Province)
North­ern Vietnam

Lan­guage Group
Tai–Kadai:
Tai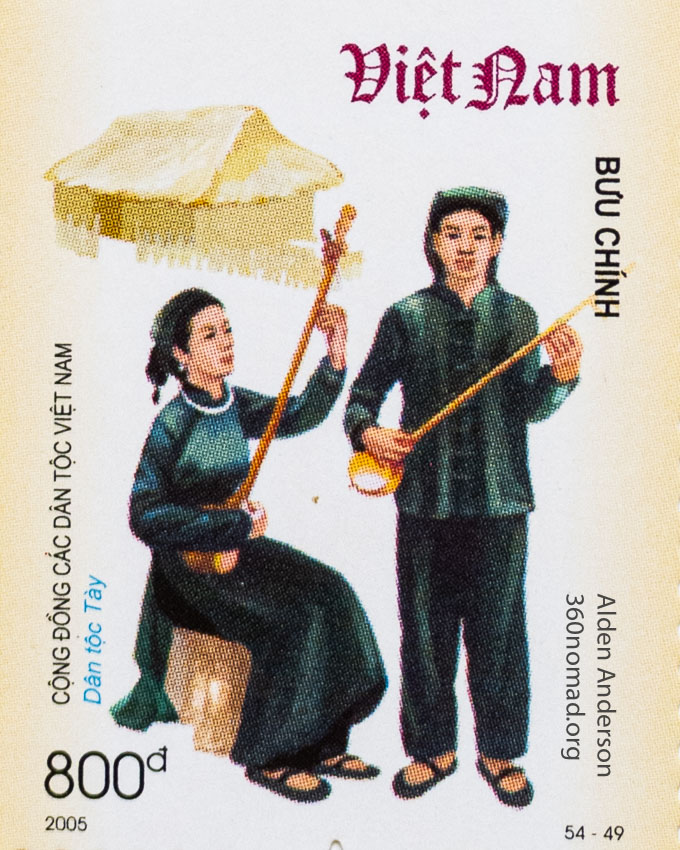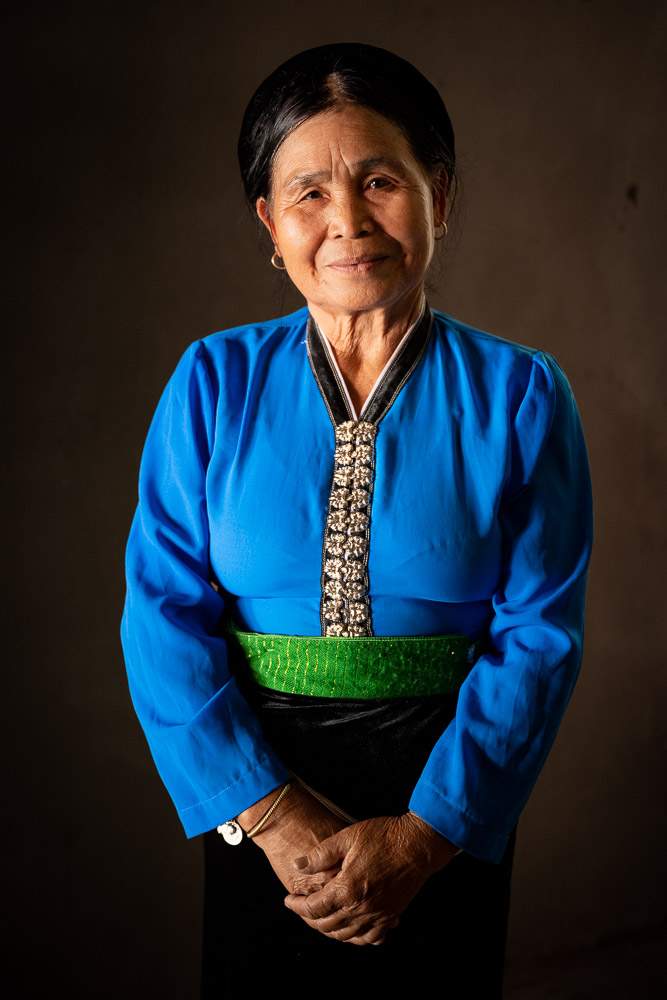 Offi­cial Name:
Thái
Pop­u­la­tion (Viet­nam)
1,820,950
Loca­tion (Province)
North­ern Vietnam

Lan­guage Group
Tai–Kadai:
Tai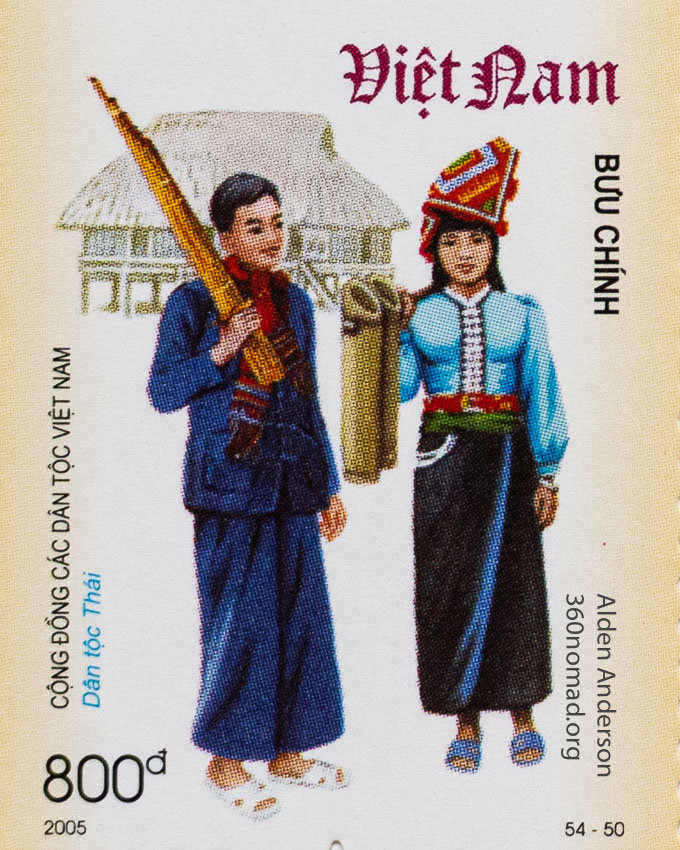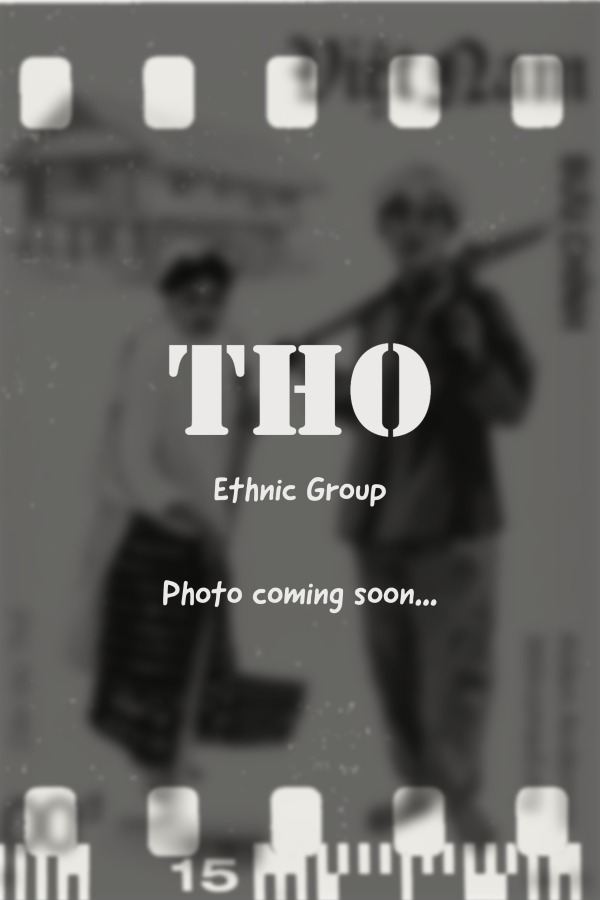 Offi­cial Name:
Thổ
Pop­u­la­tion (Viet­nam)
91,430
Loca­tion (Province)
Nghe An, Thanh Hoa
(North­ern Vietnam)

Lan­guage Group
Austroasiatic:
Viet-Muong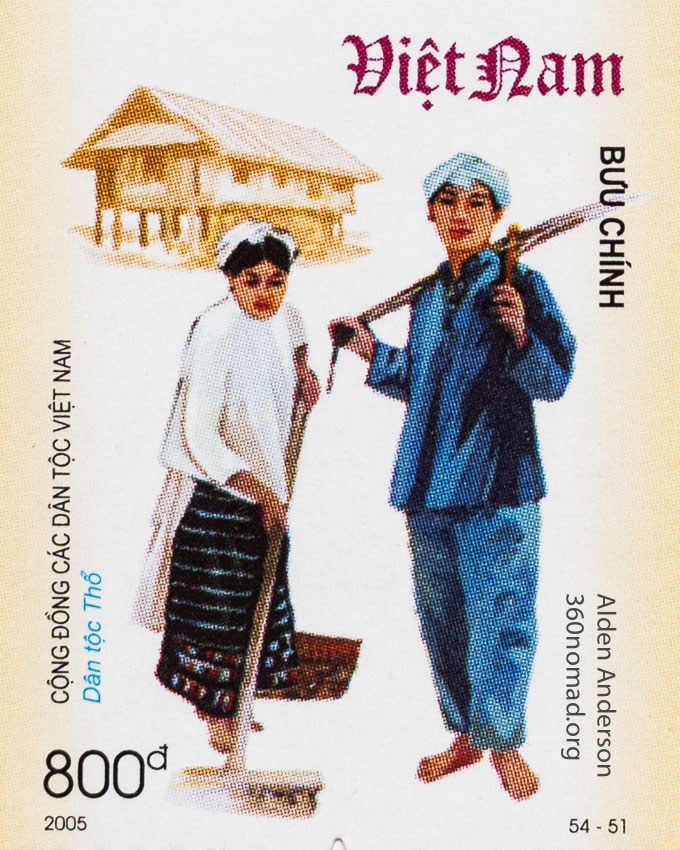 #52: Xinh Mun ethnic group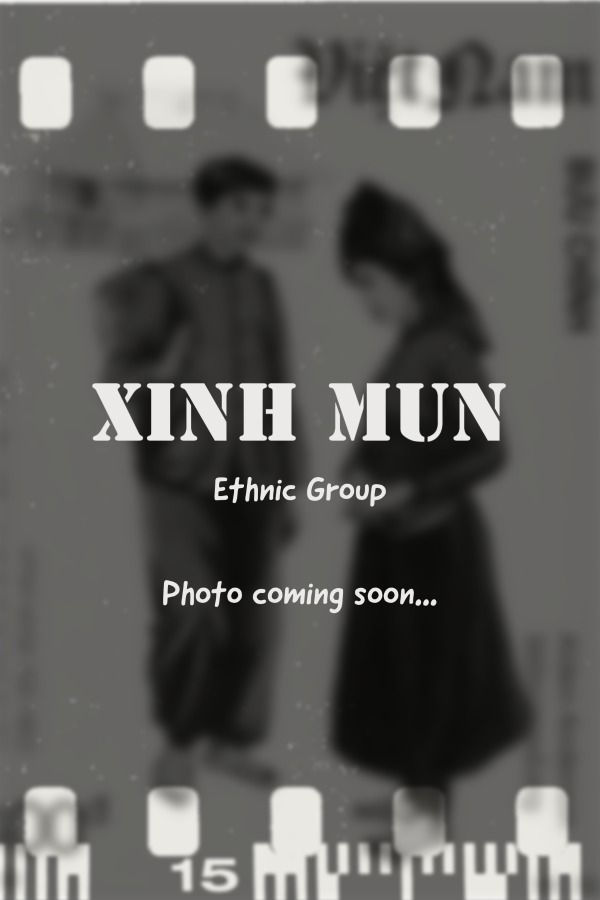 Offi­cial Name:
Xinh Mun
Pop­u­la­tion (Viet­nam)
29,503
Loca­tion (Province)
Son La, Dien Bien
(North­ern Vietnam)

Lan­guage Group
Austroasiatic:
Mon-Khmer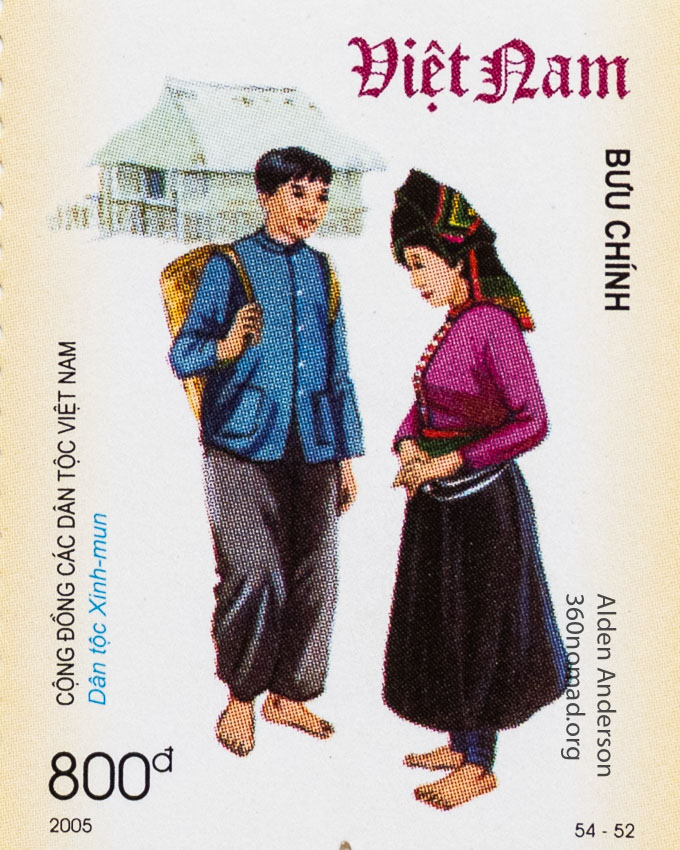 #53: Xo Dang ethnic group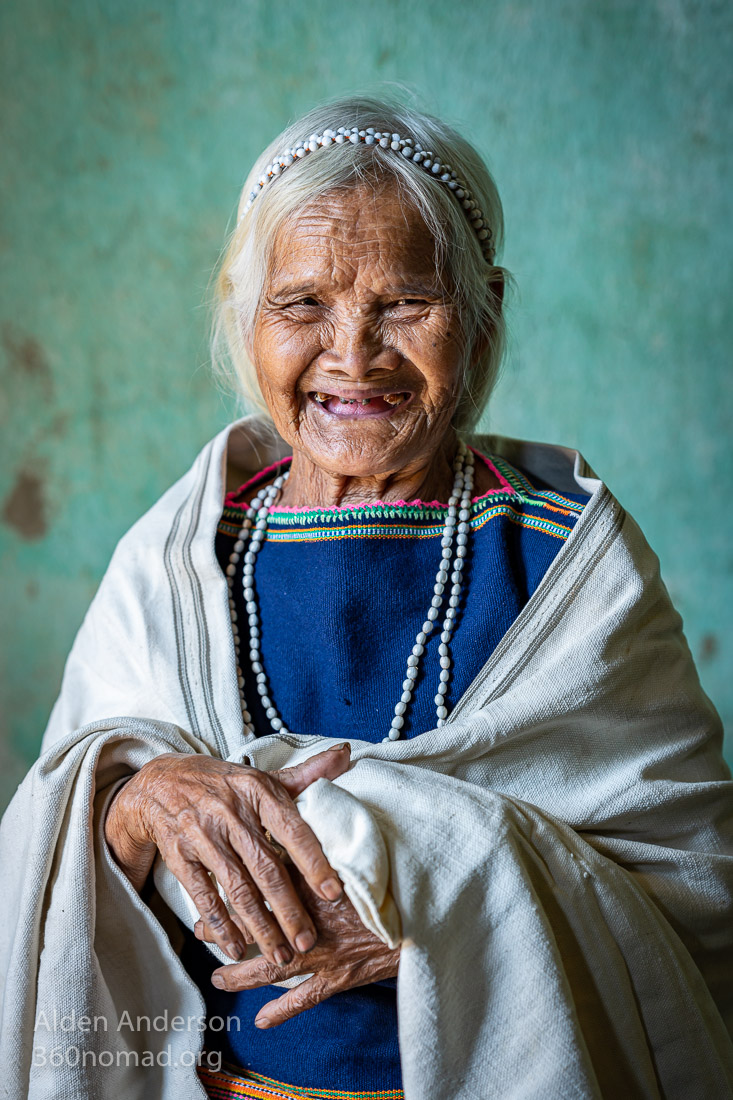 Offi­cial Name:
Xơ Đăng
Pop­u­la­tion (Viet­nam)
212,277
Loca­tion (Province)
Kon Tum, Quang Nam, Quang Ngai
(Cen­tral Vietnam)

Lan­guage Group
Austroasiatic:
Mon-Khmer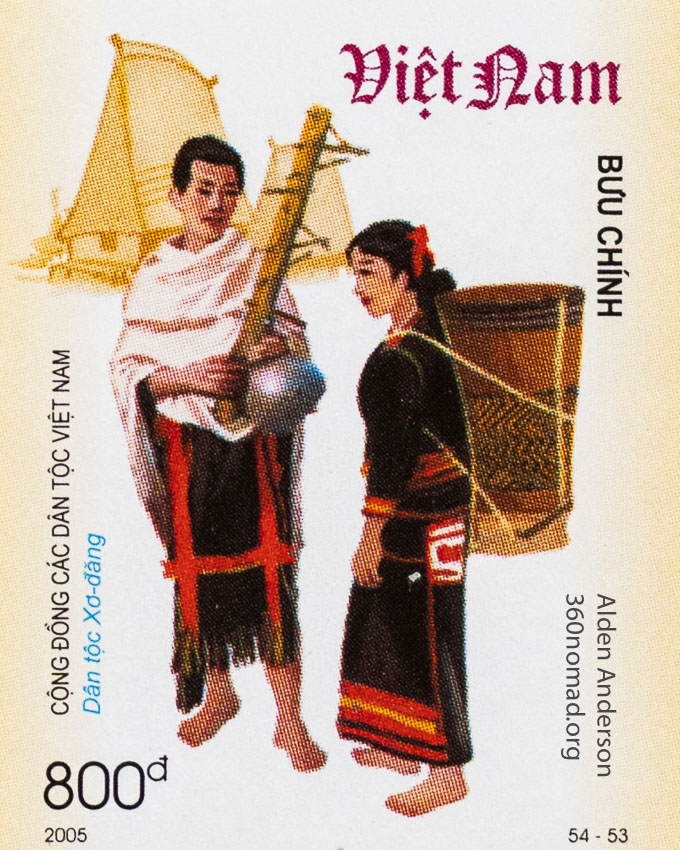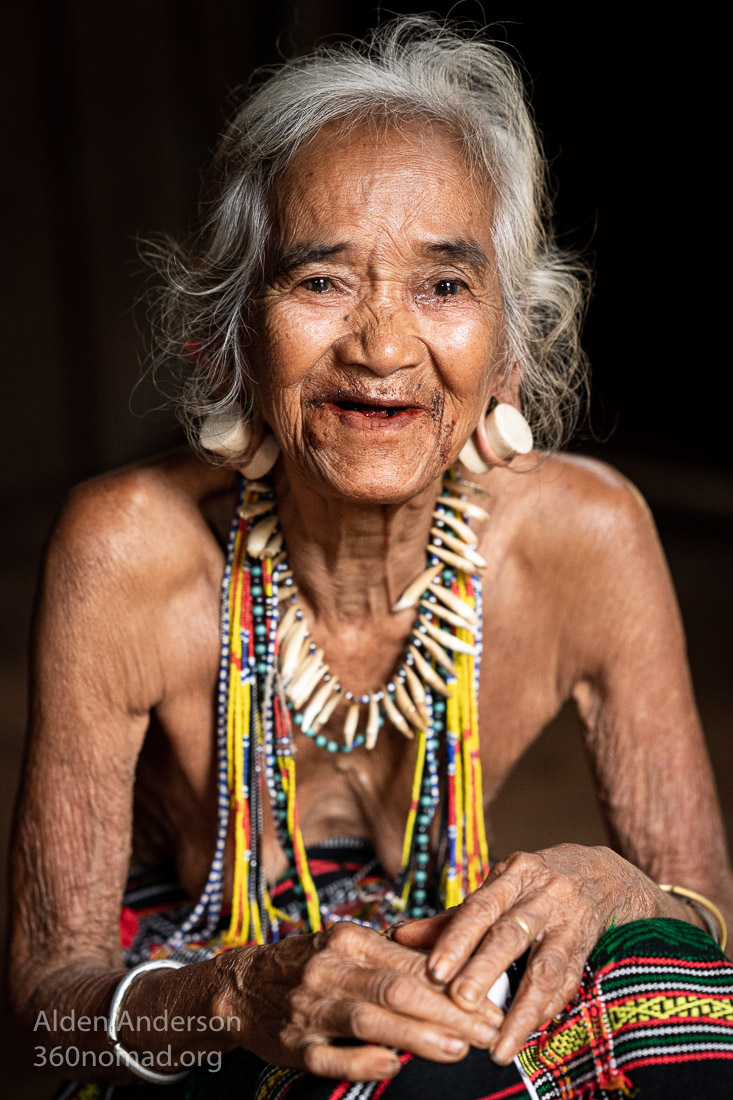 Offi­cial Name:
Xtiêng
Pop­u­la­tion (Viet­nam)
100,752
Loca­tion (Province)
Binh Phuoc
(Cen­tral Vietnam)

Lan­guage Group
Austroasiatic:
Mon-Khmer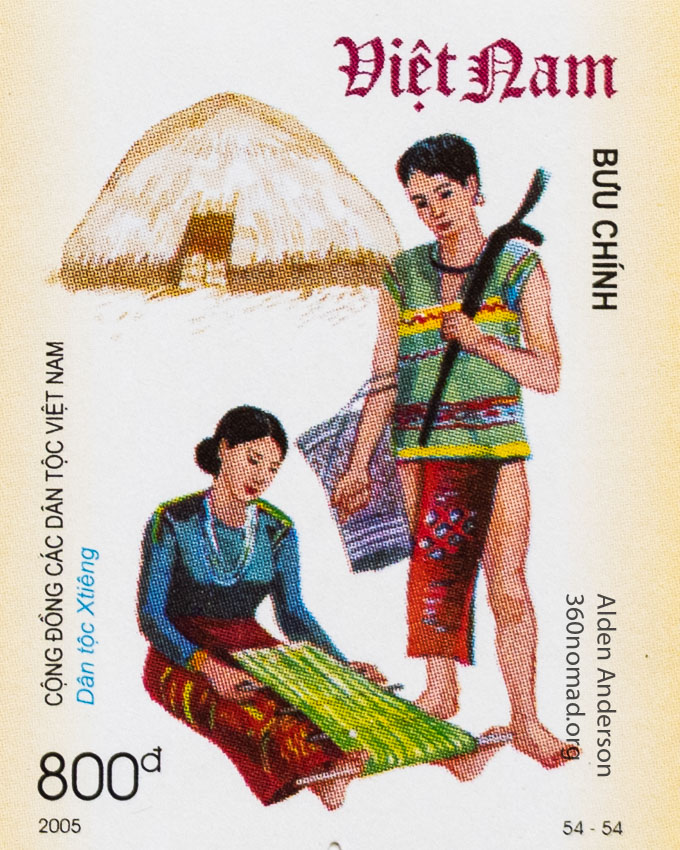 Discover stories from 'Vietnam The People'