Hac, Lao Ethnic Group, Vietnam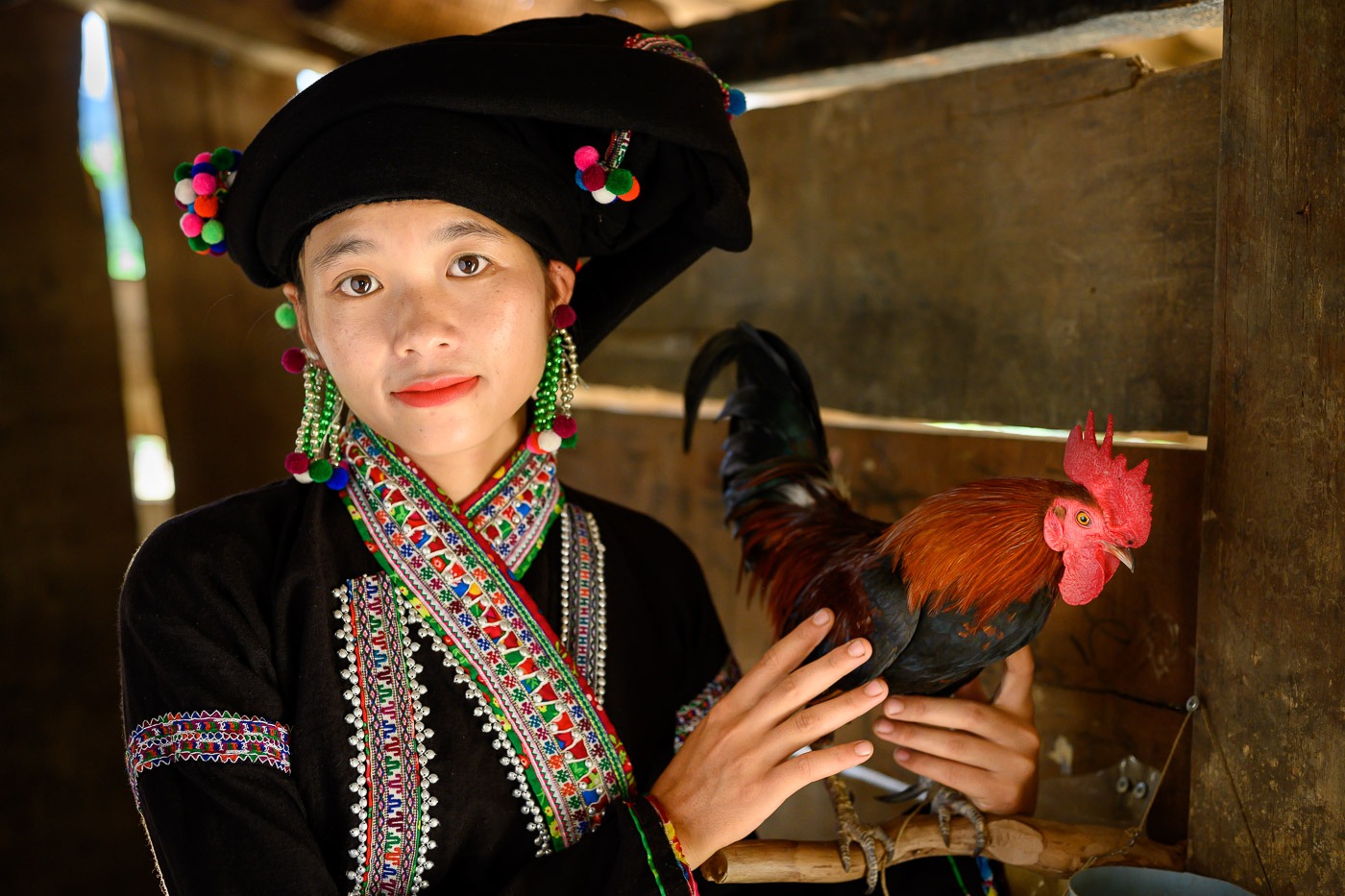 "I raised this roost­er to catch wild roost­ers in the for­est. I have a trap, I bring it to the for­est then put the roost­er in it. The roost­er crows then the wild roost­ers run to the trap. He crows loud­ly. He is also very good at fight­ing" Hac tells us as she stands next to her roost­er, cradling him gen­tly in her hands.
"I catch the roost­ers and sell them. We don't eat our rooster."
Hac
Lao Eth­nic Group
Lai Chau, Vietnam
Vietnam Heritage Magazine
This pho­to was fea­tured as a two-page spread in the Jan­u­ary 2020 issue of "Viet­nam Her­itage Mag­a­zine" the pre­miere cul­ture and fash­ion mag­a­zine of Vietnam.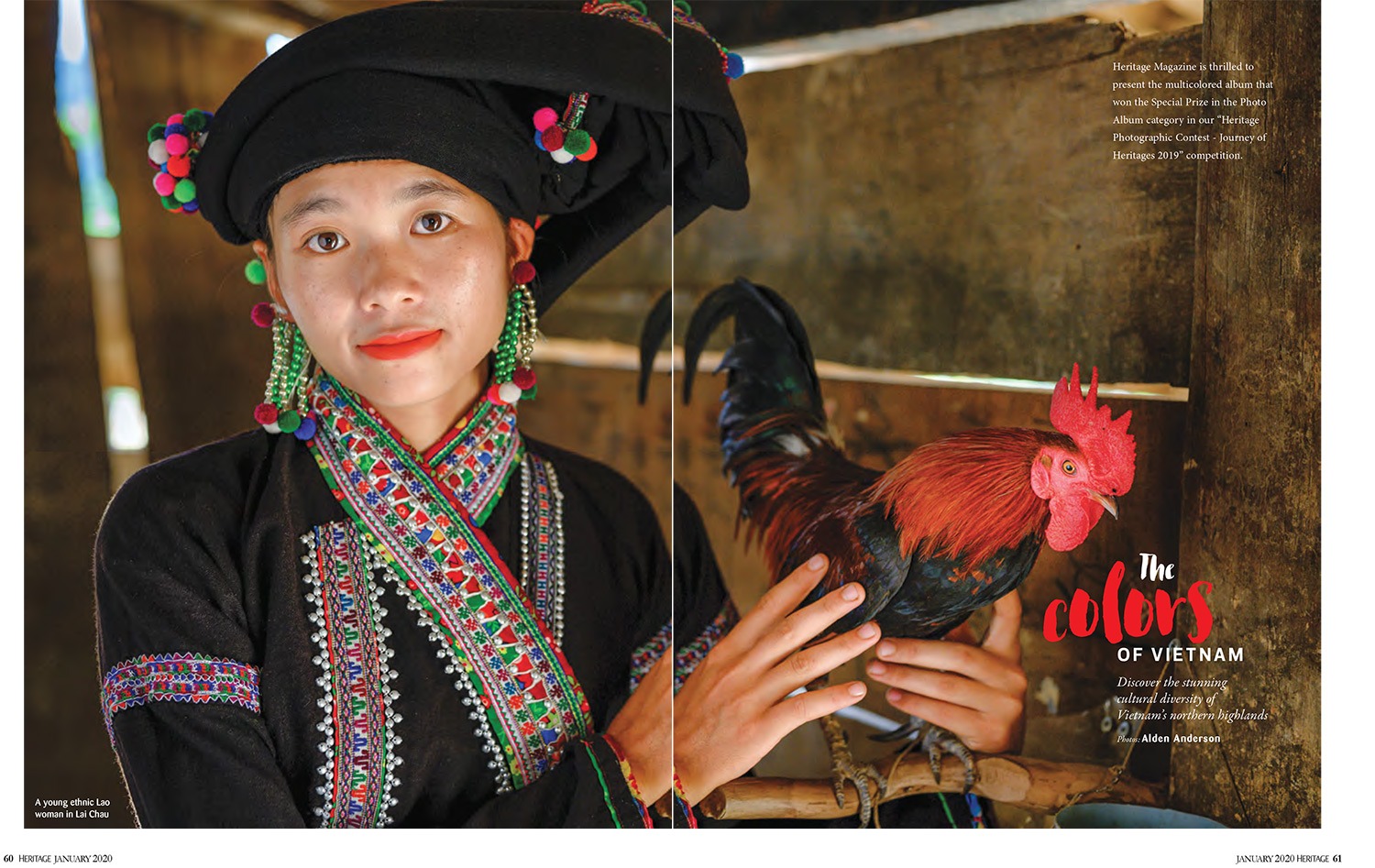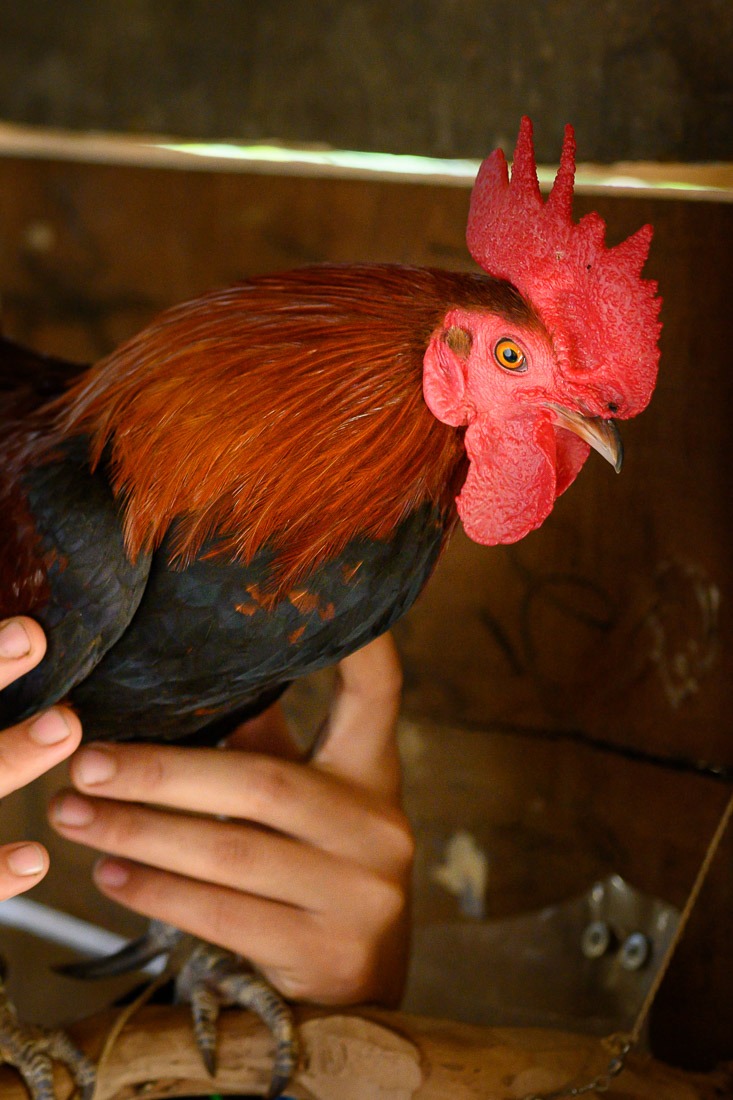 Lao Ethnic Group — Summary
Population (Vietnam)
17,532
Location (Province)
Lai Châu
Sơn La
Điện Biên
(Northern Vietnam)
Discover more stories from Vietnam The People