Quáy, 102, Dao Ethnic Group, Vietnam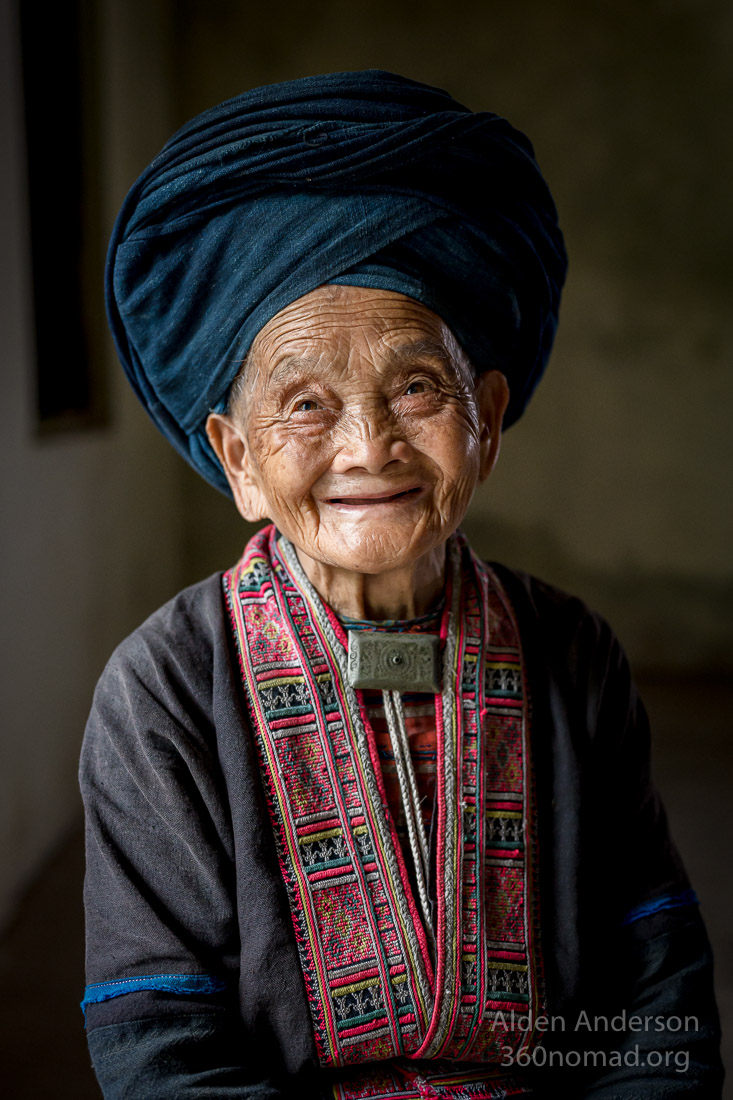 "This old woman still goes to work. She works every day! Very strong! Each day she goes to work twice! She col­lects veg­eta­bles for pigs and cuts the wood for fires." (her neigh­bor explains)
It was a rainy day dri­ving through the moun­tains of North­ern Viet­nam when Trinh and I saw Quáy in front of her house wear­ing her full tra­di­tion­al cloth­ing of the Red Dao eth­nic group. We pulled over and began to talk with her but soon real­ized that we need­ed a trans­la­tor to facil­i­tate. Her first lan­guage is not Viet­namese but that of the Dao peo­ple (pro­nounced like "wow" with a Y or Z: Yow or Zow).
"I had the clothes made 2 years ago, but I wear them every day so they look old fast" (her daugh­ter in law hand embroi­dered all the pat­terns on her shirt). "I don't like wear­ing the oth­er (non-eth­nic) clothes," she tells us, sit­ting in her liv­ing room as Pink Pan­ther plays on the TV in the background.
"Can I hold your hands?" Quáy asks Trinh before reach­ing out and gen­tly grasp­ing her hands. "It remind­ed me of my great-grand­ma," Trinh says wistfully.
Phàn Mạy Quáy, 102 years old
Red Dao Eth­nic Group
Ha Giang, Vietnam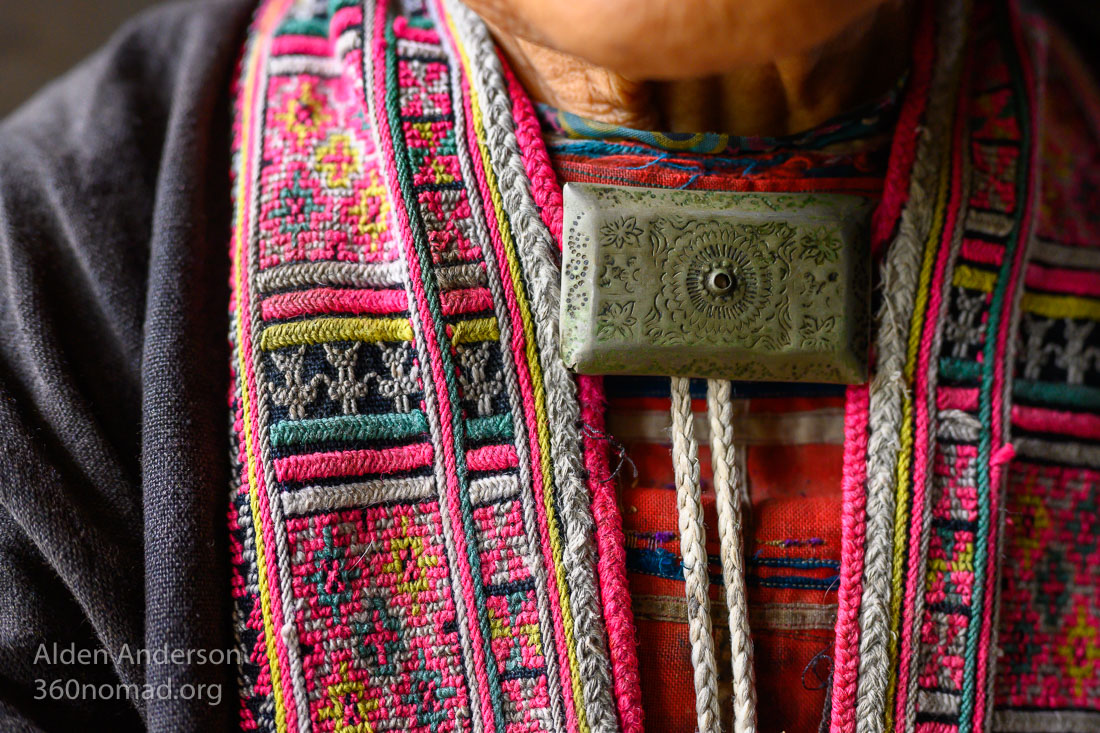 Beau­ti­ful­ly hand­wo­ven embroi­dery of the Red Dao Eth­nic Group.
Dao Ethnic Group — Summary
Population (Vietnam)
891,151
Location
Northern Vietnam
Language Group
Hmong–Mien (Dao)
Discover more stories from Vietnam The People